Whether you're remodeling your outdoor space or just moved into a new home, putting in a deck railing is a great idea to provide extra privacy and spice up your home design. We get it though – there are so many deck railing design ideas out there, how can you decide what railing option to incorporate? So, follow along below for the best deck railing ideas!
Or, read Best Outdoor Recliners for your Patio.
What is the most inexpensive deck railing?
If you're thinking about putting in a railing system but are on a budget – don't let it deter you! There are still plenty of budget-friendly deck options that homeowners can incorporate into their design style.
Let's take a look at some of the most inexpensive deck railing materials.
1) A basic wooden deck railing is probably going to be the cheapest option that you can come across. Traditionally, builders have used pressure treated lumber for front porches or traditional decks.
2) A vinyl deck is probably going to be the second cheapest option. The material itself is fairly low-cost as are installation costs. This is because vinyl is typically bought in 6' to 8' pre-assembled panels, so it's easier for builders to actually put together.
3) Composite decking is most likely going to be a little bit more expensive than wooden or vinyl decking.
4) Aluminum railing materials are going to be even more expensive than wood, vinyl, or composite. However, aluminum provides that modern look for a new deck – personally I've always loved how the material looks when people incorporate it into their outdoor living space!
What can I use instead of a wood deck railing?
If you're not really feeling wood balusters, that's ok! There are plenty of other options that will still look great AND meet building codes.
For example, composite railings, stainless-steel cable railings, and metal deck railing materials are great low-maintenance alternatives.
While most homeowners do opt for a simple deck made out of wood, trends show that non-wood systems are gaining popularity quickly. I've even seen some people incorporate glass-panel systems that look great and are really eye-catching. Therefore, I hope you comfort in realizing that in today's world – you can pretty much build railing posts out of anything and it will still function well!
What materials are the most durable?
It's no doubt that when building a new deck, you want your material to be high-quality and durable. So, it's time to familiarize yourself with different deck railing materials so you can think about all of your deck wants and needs!
Aluminum railings is a great high-quality option. The material is super durable and requires little maintenance from homeowners. The railing won't rust or corrode, which is a relief knowing you won't have to upkeep or worry about that.
Cable railings are another durable option. Again, they also won't corrode or rust – so you don't need to worry about constantly maintaining your porch railing.
Wood slats make for good railings (they are durable), however – they aren't as low-maintenance as the two options above. They're great for outdoor decks in a variety of different climates – but they require quite a bit of upkeep. With wood posts, you have to look out for rotting and warping.
Deck Railing Ideas: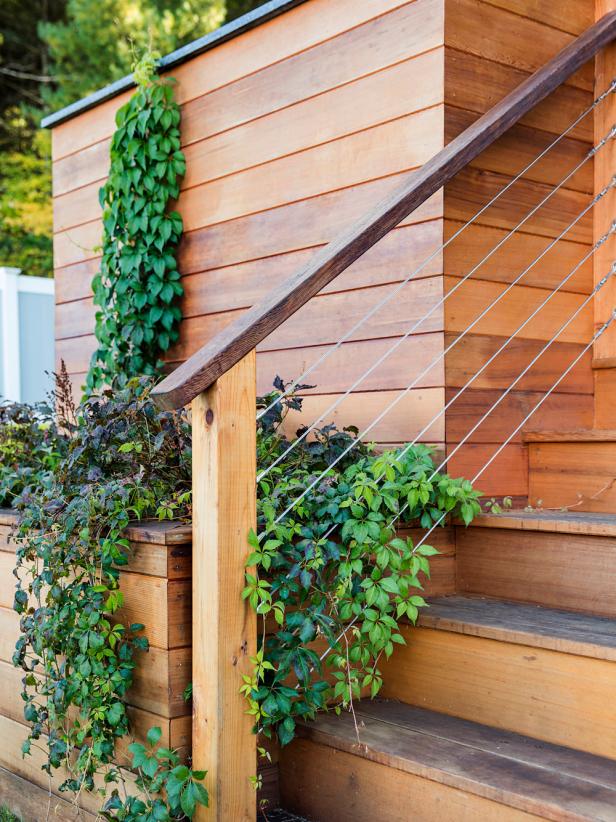 As we mentioned above, cable railings are a great alternative to wooden decking materials! They're low-maintenance and won't rust or corrode. Plus, as you can see here – they make for a great modern deck!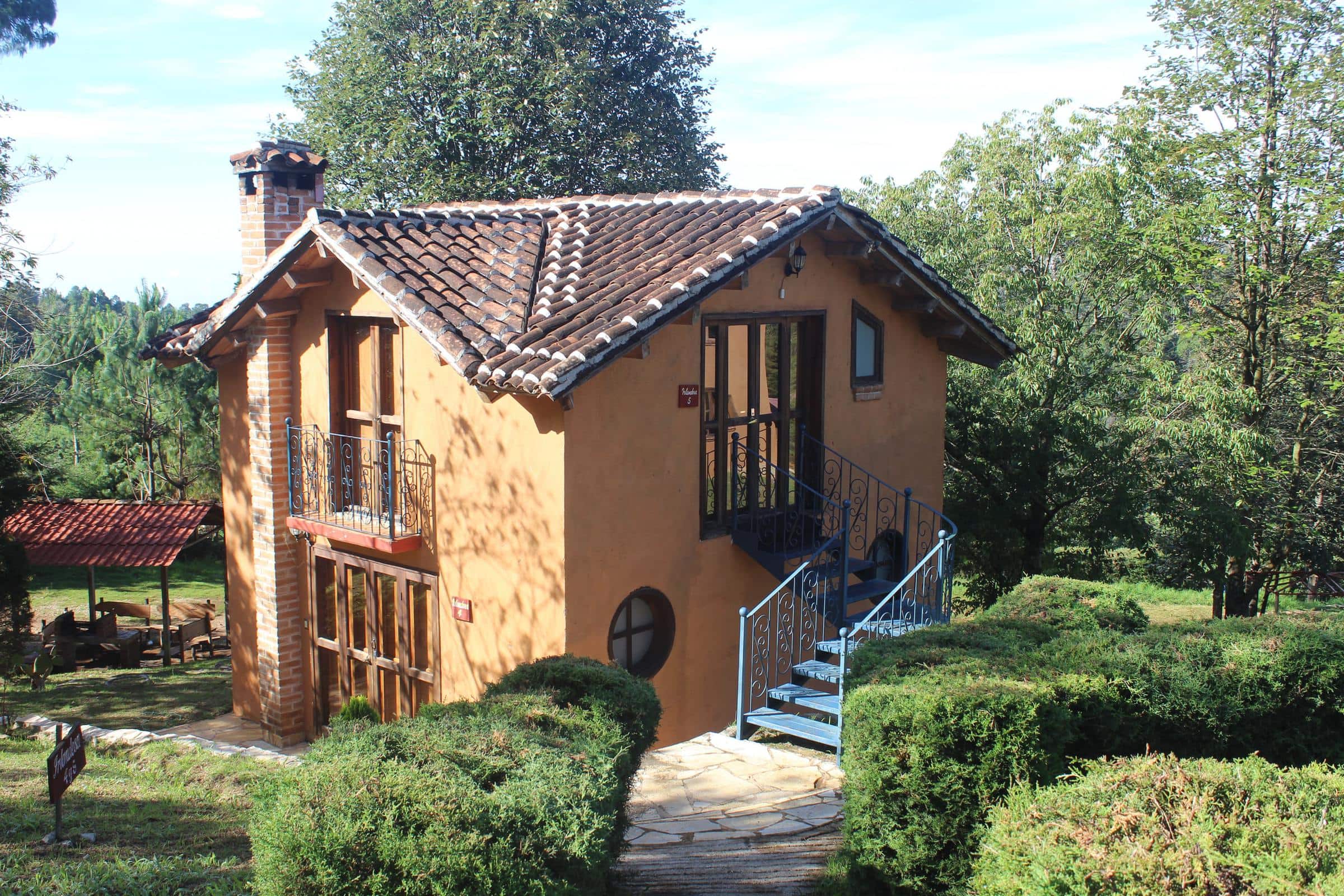 Who said your deck railing needed to be boring? This deck railing brings in a beautiful color of blue – and a fun design!
A horizontal deck railing at its finest! I love the pickets and post caps on this railing – it's going for that modern look but still feels sophisticated and elegant.
This is a gorgeous white traditional deck railing. If you look closely, you'll see that the homeowners incorporated direct deck lighting onto the railing. That's a great idea if you find yourself hosting guests late at night often.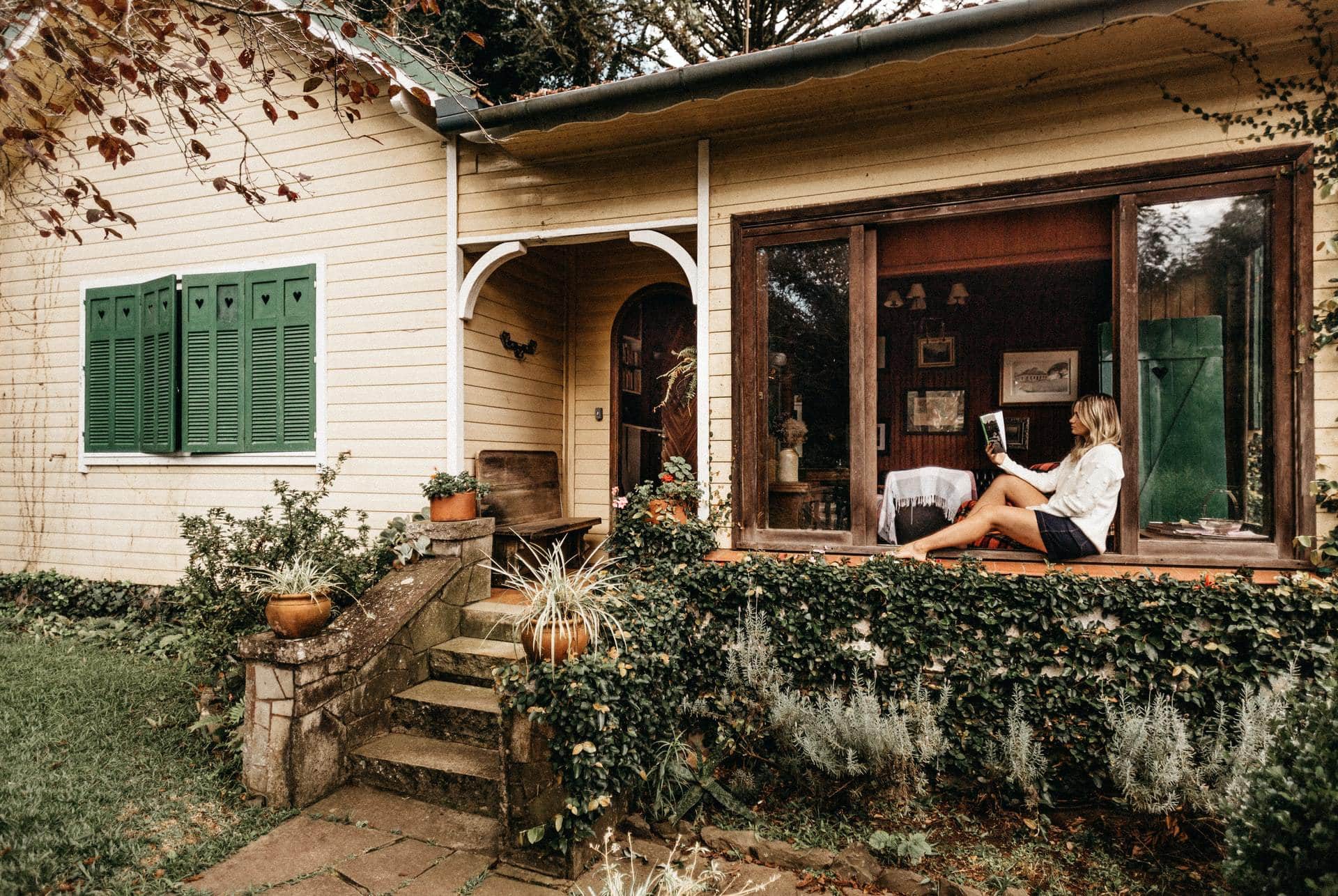 OOOOO – need I say more? While this look is going to be for a very select few homeowners – it's simply gorgeous! Just look at that antique stone railing with the overgrown hedges…stunning!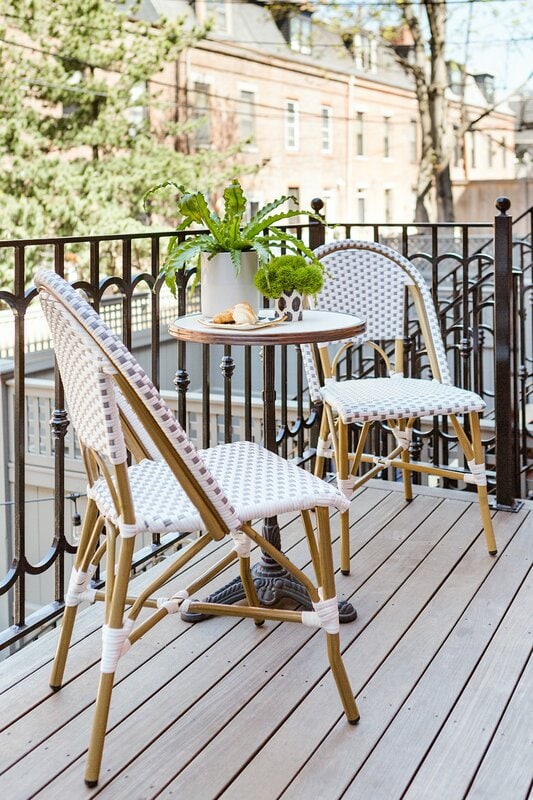 This curled black railing looks so aesthetically pleasing, does it not!? A curved design like you see here can really add a layer of texture to your deck railing ideas – and make it look great!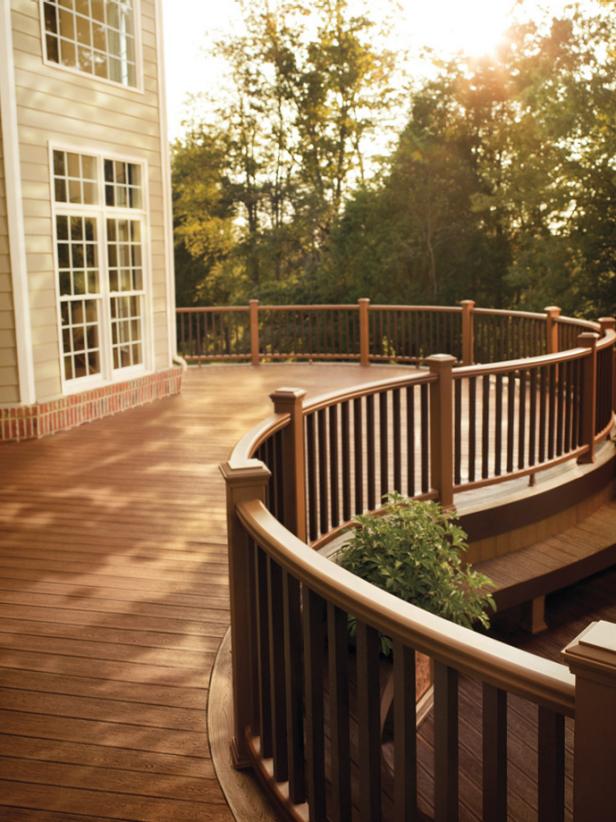 I love this curved railing with handrails throughout the entire design. It makes the porch feel a lot bigger than it actually is, and it adds to the outdoor ambiance.
If you're looking for a DIY deck railing idea, then look no further! This is a great simple design that pretty much anyone could put together.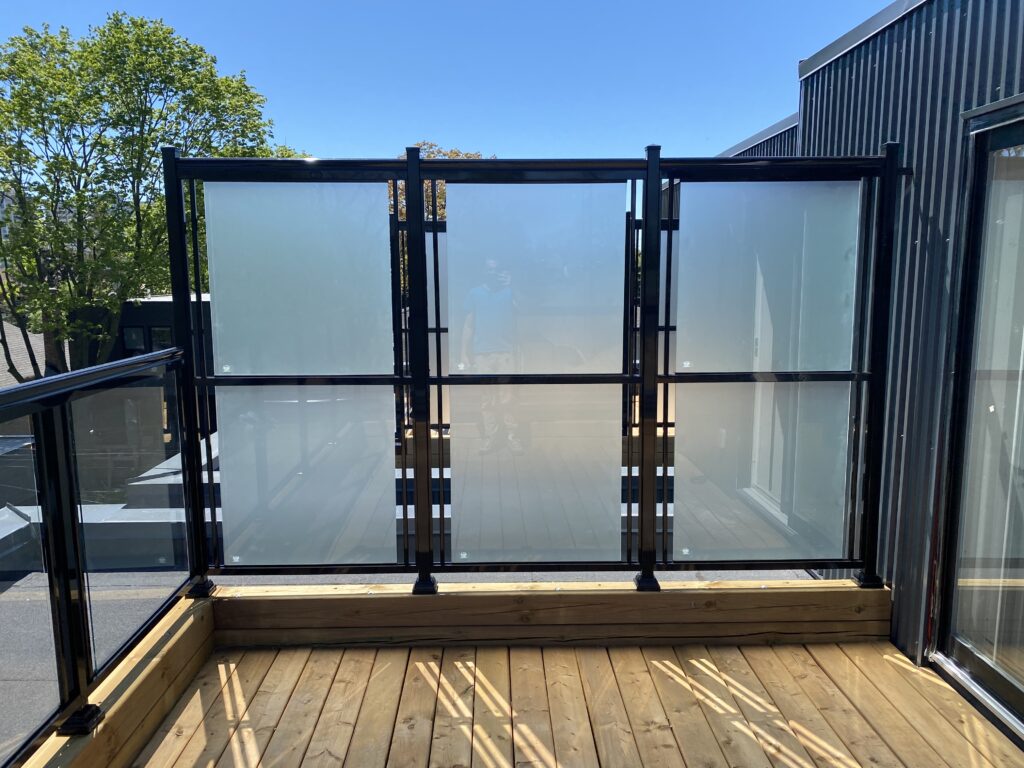 Check out this glass deck railing design. It's elegant – and would be great for city living as it provides privacy AND a really modern look. I mean, it's almost like you have your own privacy screen.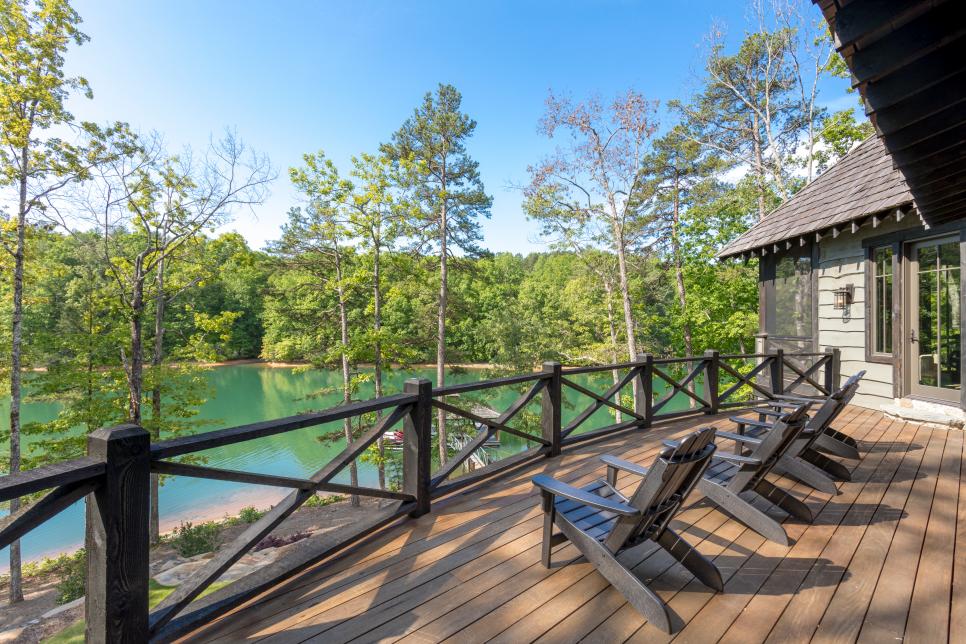 If you have a lake house, then check out this minimalist deck railing idea! It's a great height to still be able to sit back and look out onto the water, while also protecting younger kids from falling down to the main level.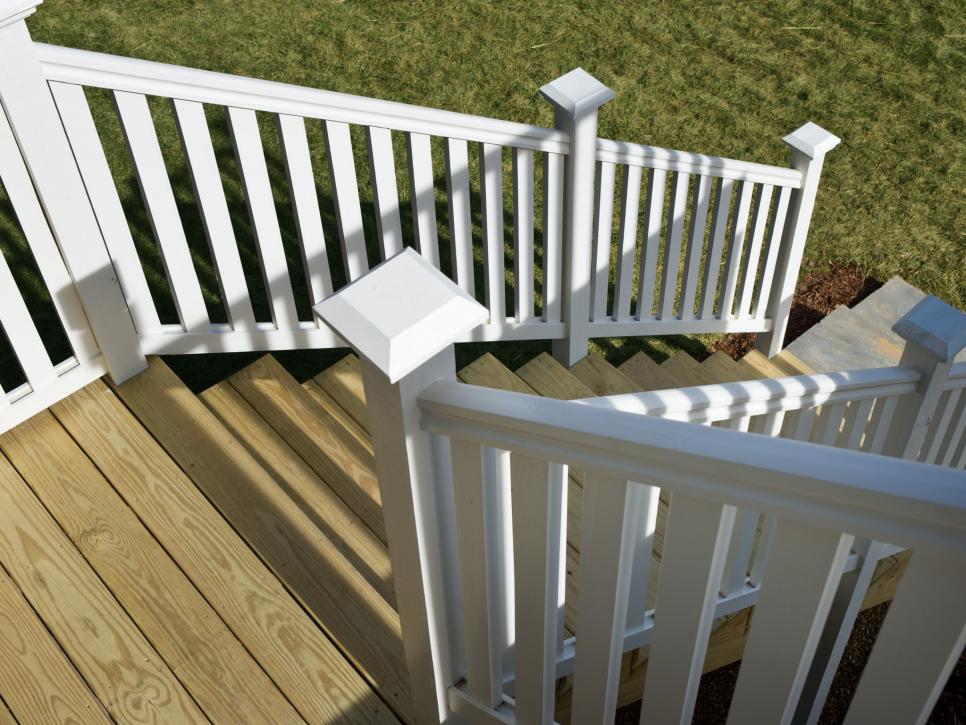 Whether you want a white railing or a stair railing – or look – you could combine both – this design is timeless! It's definitely a traditional deck design that makes walking up to the front door magical.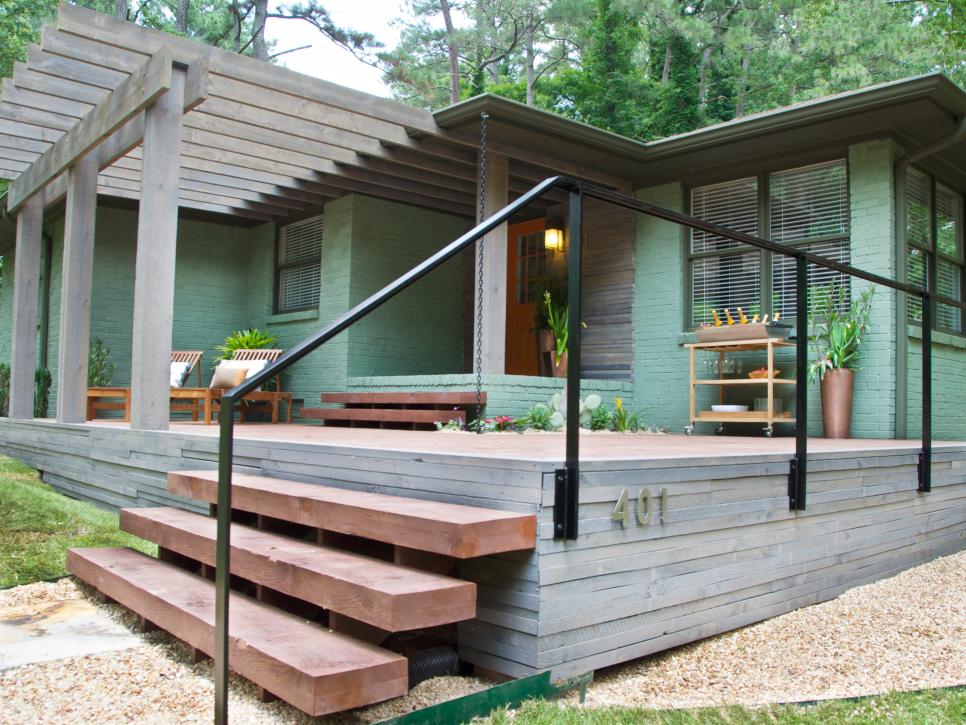 If you really want to go for a minimalist deck railing design – then check out this one. You could add some deck lighting on the porch and it would bring together the front yard outdoor space!
This deck incorporated cable railing decking materials into their design. It's a great option if you're worried about safety – whether that's with dogs, kids, husbands, anything!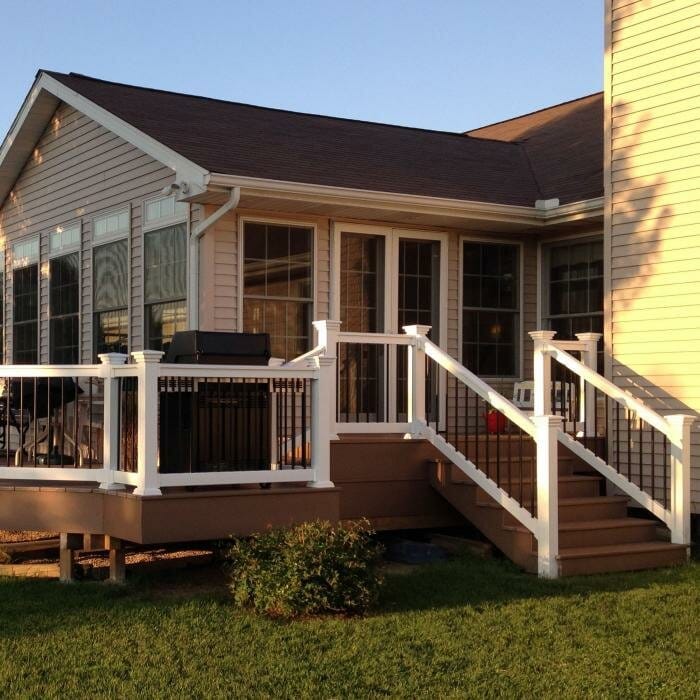 I never thought two-tone was my thing, but I think it looks pretty dang good here! Especially if your house is painted with contrast colors, a two-tone deck could be a great look.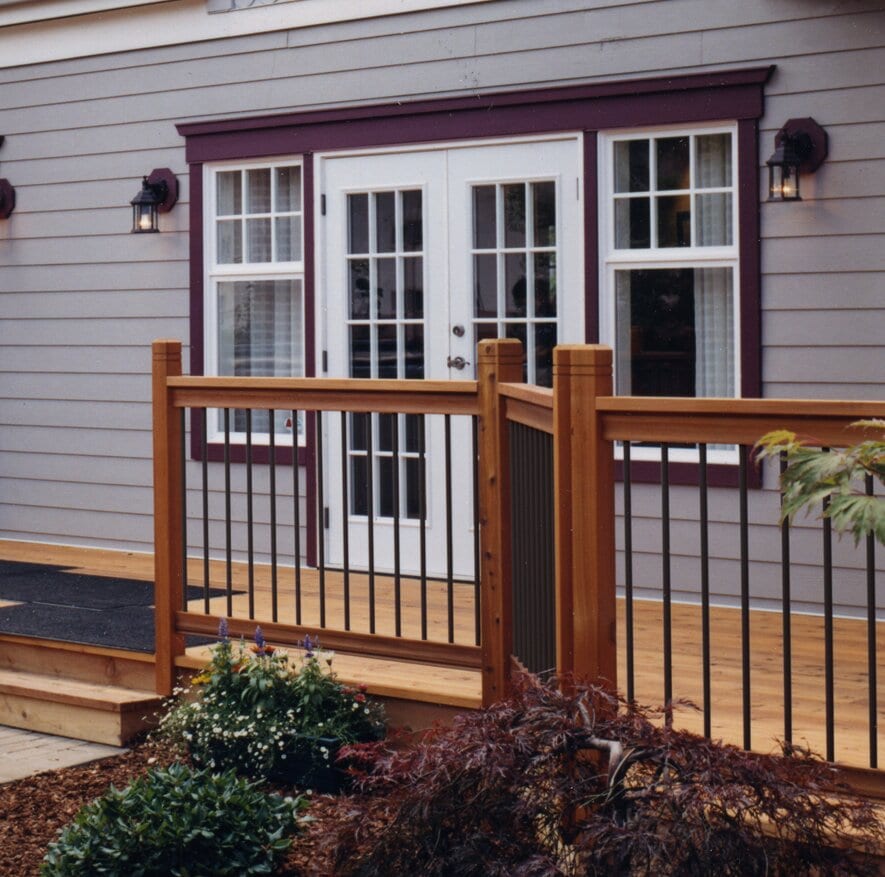 Check out this cedar railing. Cedar is a great option if you love that wooden railing look – it will honestly compliment any house design.
If you liked this article, check out these:
Firstly…
Secondly…