If you're looking to transition your landscape design to a low-maintenance yard, we're here to help! Low-maintenance yards have so many benefits – less time spent taking care of them, you're most likely using little water, and they still look great! So, follow along for the best low-maintenance front yard landscaping ideas below.
If you liked this article, read Drought-Tolerant Landscaping Ideas or Front Yard Landscaping Ideas for 2022. Or – read Drought-Resistant Landscaping Ideas for Montana here.
How do I landscape the front of my house low-maintenance?
There are a few things you can do to bring up your curb appeal while still implementing some low-maintenance landscaping.
One way is to think about xeriscaping. Here, you can use groundcovers and plants that require little to no water – great for you and possibly the region you live in! We see drought-tolerant landscaping in many deserts and dry climates. But how do you get started? Well, think about replacing grass with mulch or a groundcover such as rocks or stones. Maybe place some pavers going up to your front yard and lay down agave and succulents.
I love xeriscaping because you can use low-maintenance plants (such as cacti or ornamental grasses) and never have to mow or do a lot of upkeep. Plus, you use low water and keep your water bill down while helping the environment!
If you aren't quite set on xeriscaping, there are still a few other things you can do for some low-maintenance landscaping ideas:
Invest in mulch beds
Plant lavender
Use a lot of perennials
Pick plants that are native plants to your area
Instead of flower beds, try garden pots or a garden bed
How do I landscape my front yard on a budget?
There are a few things homeowners can do to keep their front garden looking great but spend less. As we mentioned above, drought-resistant landscaping is extremely cost-effective and often gives off great focal points.
However, if that's not your style – there are a few different ways to make your yard look great on a budget.
Try a mulch alternative. Mulch can be really expensive – look into crushed gravel, stones, or even river rock.
Put in a small water feature. These often look more expensive than they are – and they'll totally transform your outdoor space!
Use a lot of perennials – they're great natural weed repellant and are low-maintenance. You can incorporate them into your garden design. For example – try a DIY garden bed!
What plants do well in shade?
If you live in a region that doesn't get sun year-round, then you should look for plants that will thrive in shade. Here are some of our favorites:
Coral Bells
Dead Nettle
Foamflower
Primrose
Hostas
Low-Maintenance Front Yard Landscaping Ideas:
If you want to be lazy with your gardening – bring in some perennials since you don't have to plant them again and again each year!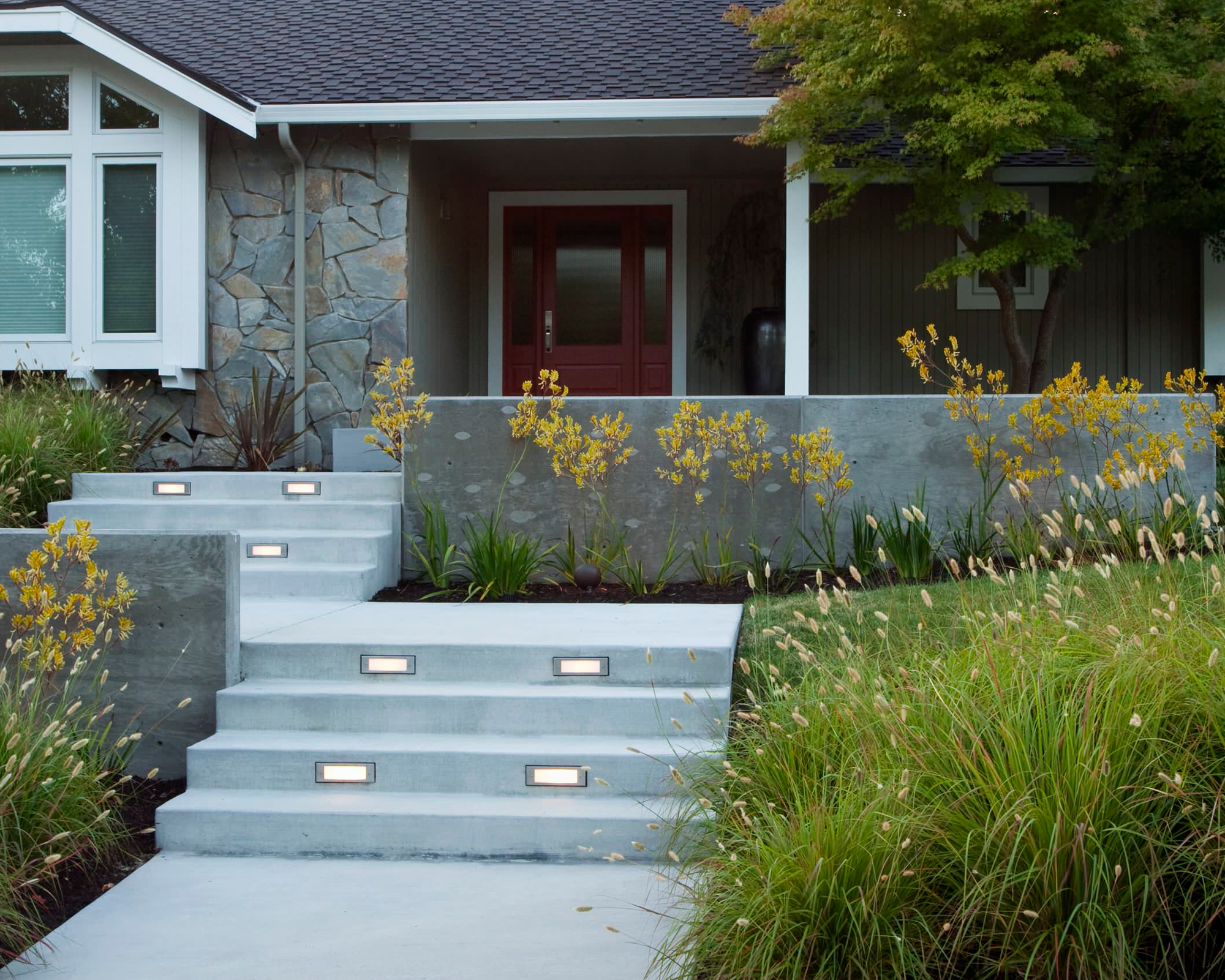 Opt in for some ornamental grass! They're super easy to upkeep and grow equally as fast!
We discussed xeriscaping above – and this picture is the perfect example of it. Bring in some gravel and succulents – or even cacti. You'll reduce your water usage and your time spent on the upkeep of your front yard.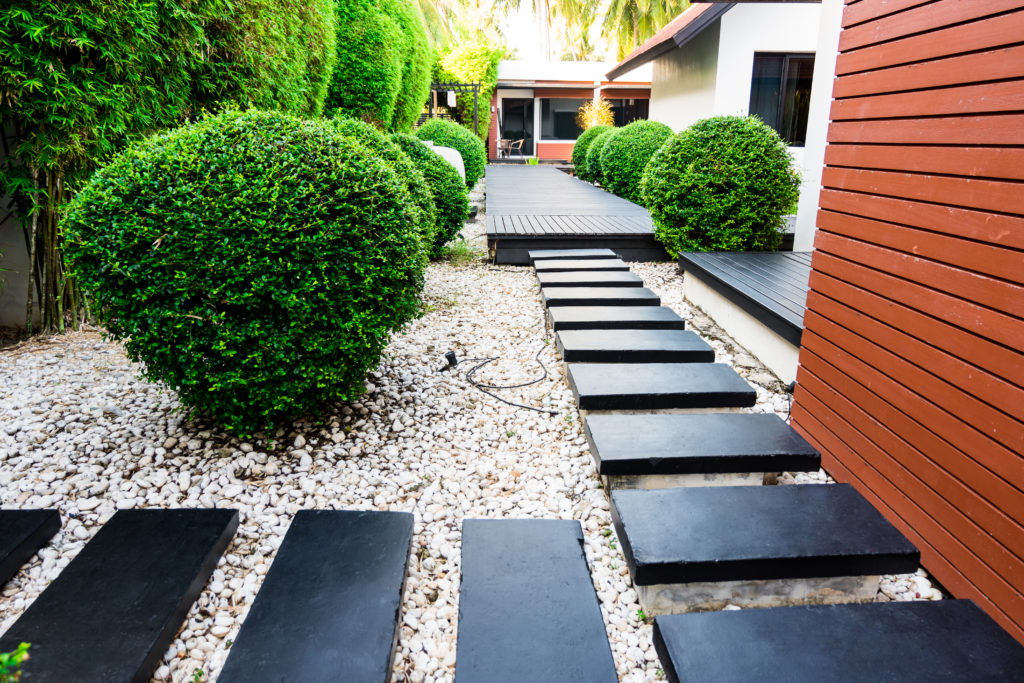 Rock features are a great way to make your yard low-maintenance (and budget-friendly)!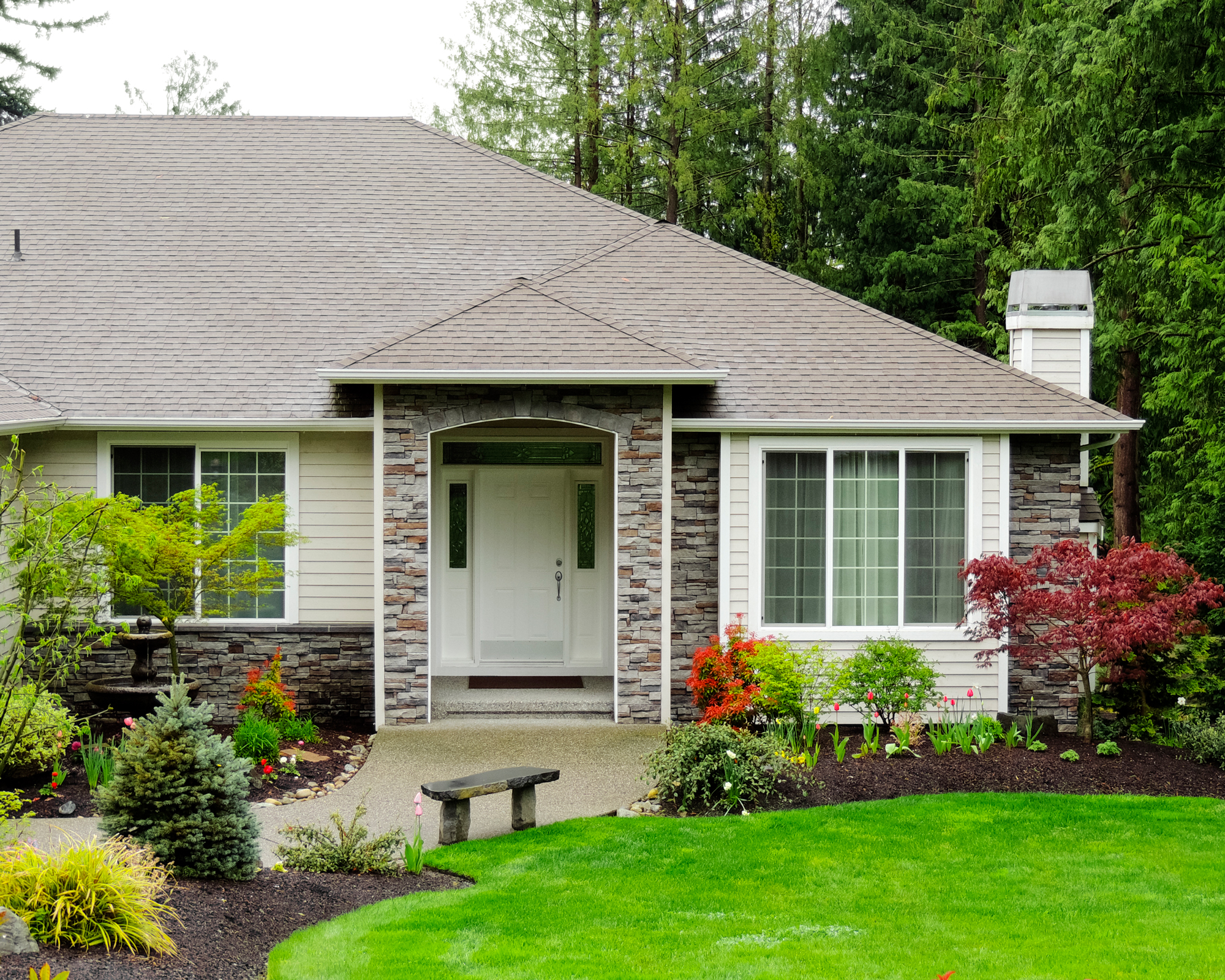 Garden edging is a great technique to make the most space out of your front yard. Plus, if you edge – it'll look super clean and put together.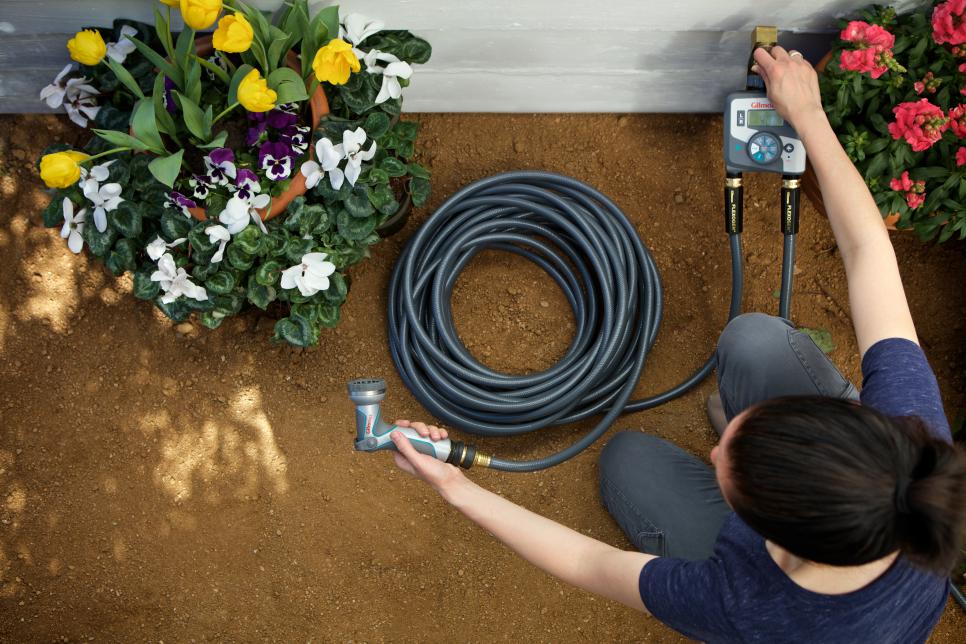 By putting in an automatic watering system (or even a drip irrigation system), your yard will become so much more low-maintenance!
Succulents are great for low-maintenance landscaping because they're so easy to take care of – and still look great!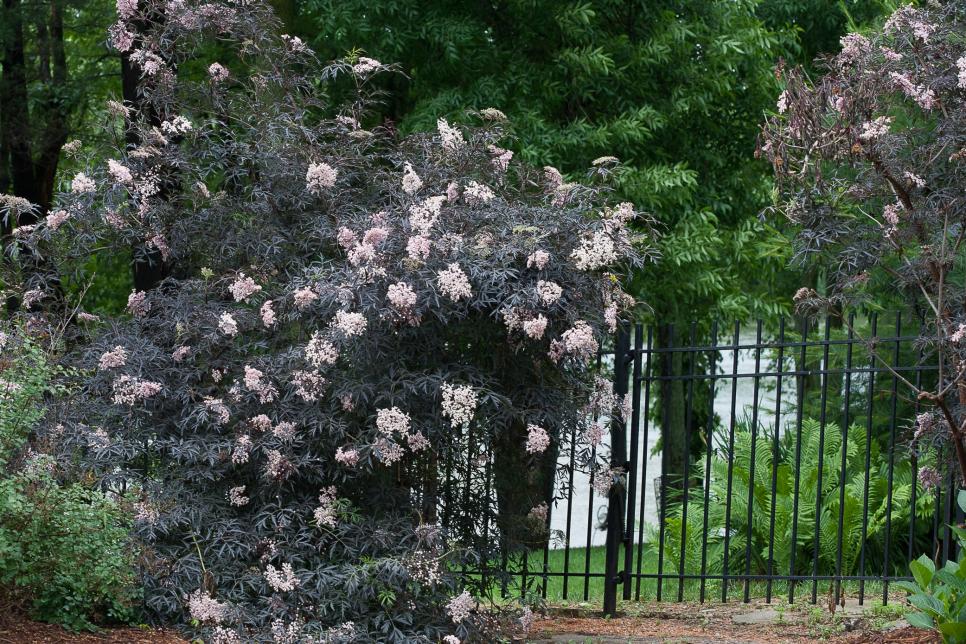 It's important to pick plants wisely before you actually decide to plant them. Native species often are the best for most regions – but thinking critically about other plants before implementing is important as well. Trust me, it'll make your life easier!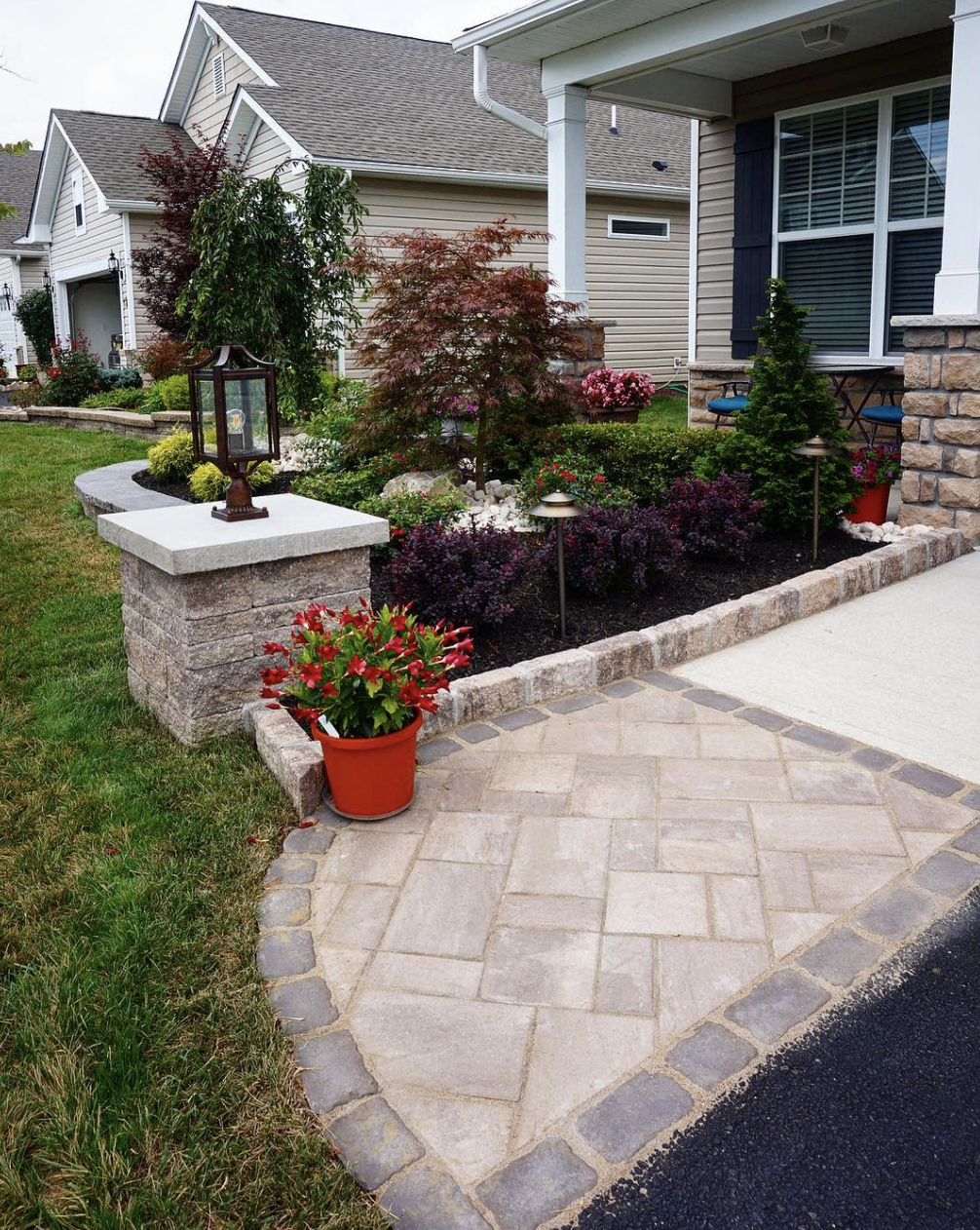 Instead of going all grass – implement pavers. I like when people have pavers as a walkway, going up to their front door. It makes for a great focal point!
Another thing people often overlook when choosing their landscape design is how important trees are! Incorporate some low-maintenance trees into your front yard – it'll make all the difference.
We discussed this quite a bit above – but find an easy mulch alternative! Gravel, small pebbles, or even stones are great options.
Sometimes incorporating plants into flower pots is easier on you – for the upkeep of course! And I mean, we all know they look great as well.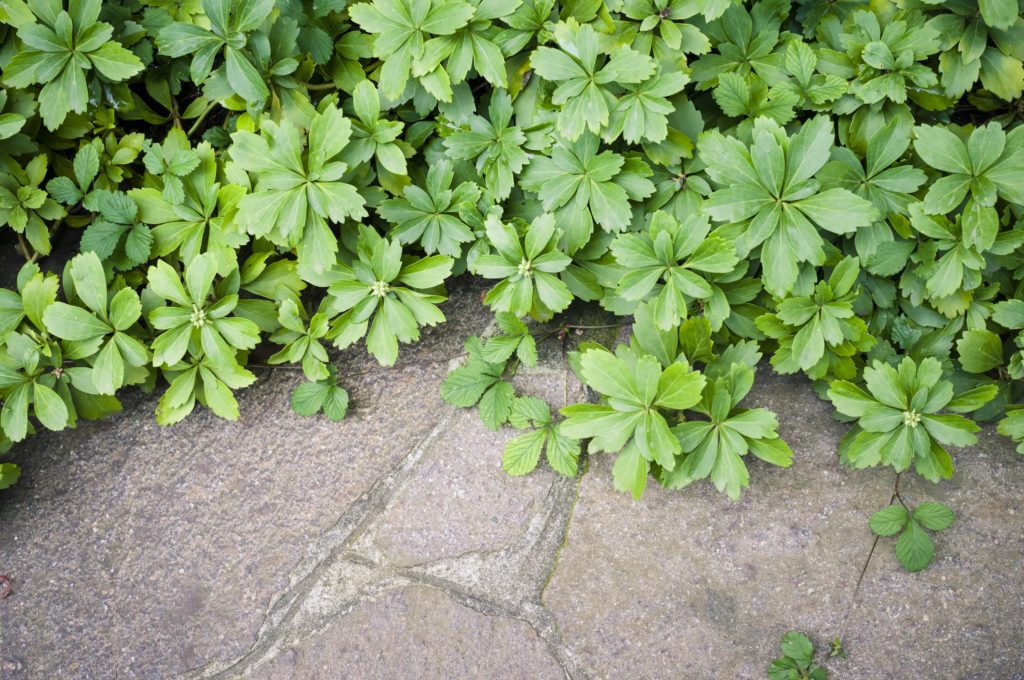 Think about planting groundcover to hide parts of your yard you don't want visible. Maintaining the groundcover each year takes less work than actually weeding out everything you don't like.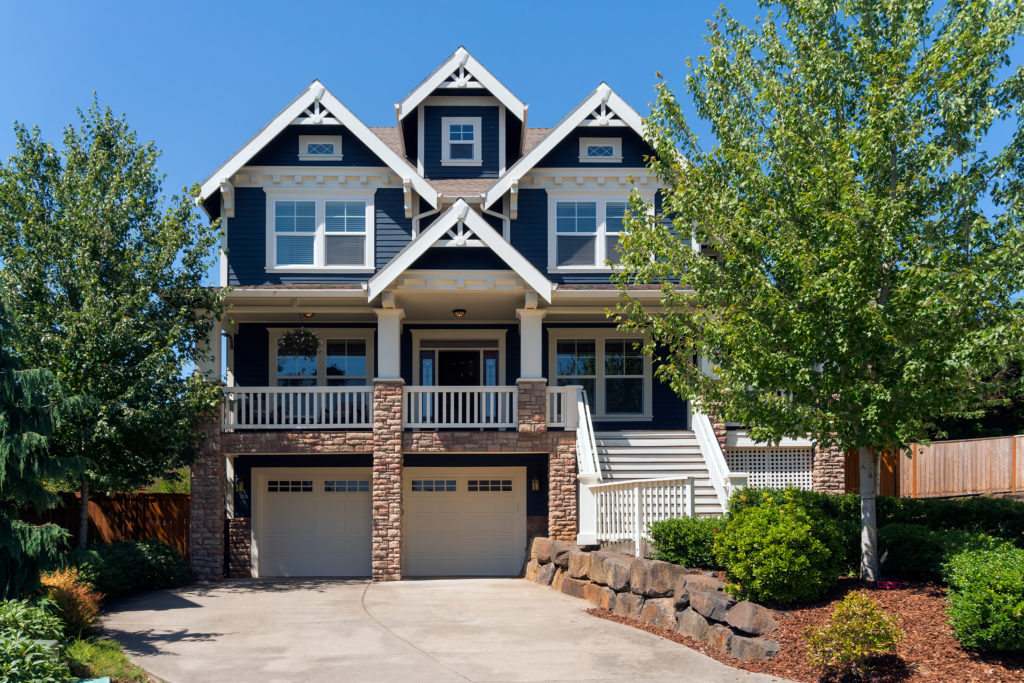 If you've had the same mulch for a while now, it may be time to switch it out! Mulch can dry up – which does a disservice to both how your yard looks and simultaneously keeping the plants healthy.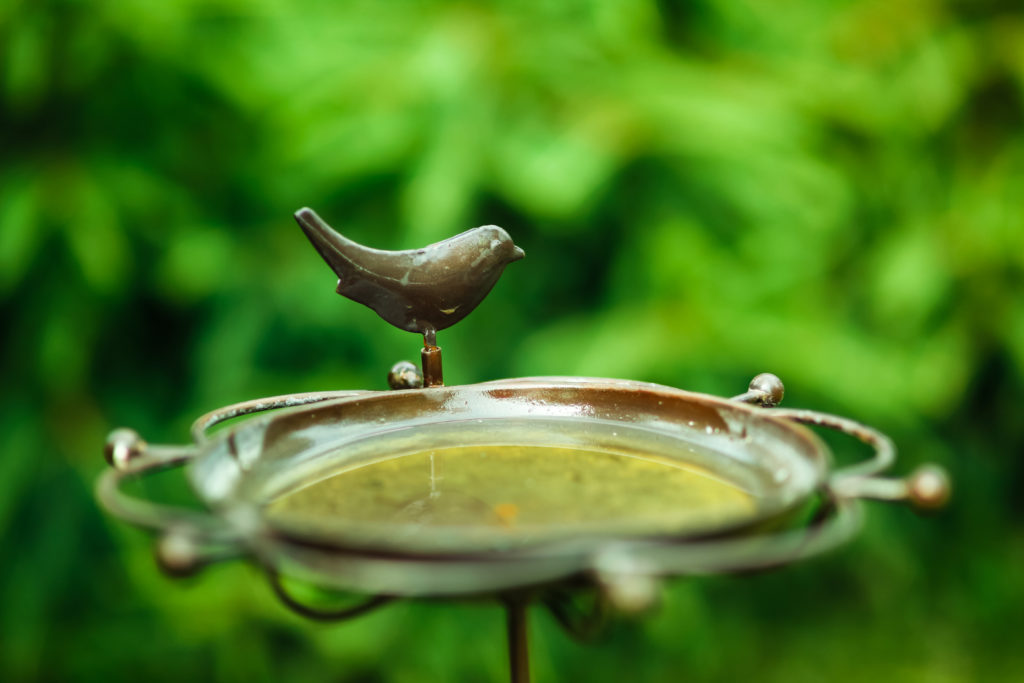 Incorporating a bird bath or even a water feature is a great way to make your yard look more expensive – while actually spending less!
Therefore, if you liked this article, check out these:
Firstly…
Secondly…