Olive trees are used for a variety of different purposes – from olive oil production to fruit production, and even for their thick, wood bark. Contrary to popular belief, there are many olive tree varieties that only grow in specific regions. So, in this article we'll be reviewing the types of olive trees and where certain types grow best.
Or, read about the different Types of Ferns here.
Are there different varieties of olive trees?
Yes, believe it or not – there is not just one "olive tree". Instead, there are hundreds of popular olive trees that grow in various regions – many serving a variety of purposes. In the world, there are over 500 different cultivars (varieties of olives). For instance – an olive tree in Tunisia is not going to have the same qualities as an olive tree in France.
What type of olive tree is best?
Obviously, finding the best olive tree for you is going to depend on both the region you live in, and your olive tree needs. So, if you're thinking about putting an olive tree in your landscape design, we've included the best types of olive trees for landscaping below. Again, you are going to want to read on each tree and do some research. For example – the Maurino olive tree produces some of the best Italian olive oil out there. On the other hand, a Kalamata olive tree produces spicy, Greek olives.
Kalamata
Arbequina
Maurino
Manzanillo
Koroneiki
Different Types of Olive Trees:
Arbequina (Olea Europaea Arbequina)
The Arbequina Olive Tree hails from Spain, and is cold-hardy up to 22 degrees Fahrenheit. These trees are self-pollinating, can produce fruit in 2-4 years, and grow to be about 15-20 feet tall. Interestingly enough, the Arbequina olive tree accounts for 78% of olive trees in California.
Mission (Olea Europaea Mission)
The Mission Tree is a cultivar developed in California by Spanish missions in the late 18th century. For example – this tree features a gray-barked trunk with silvery branches, and has one of the smallest pits of an olive tree. Moreover, the Mission Tree makes cold-pressed olive oil in California regions.
Kalamata (Olea Europaea Kalamata)
The Kalamata Olive Tree hails from the Kalamata region of Southern Greece. This tree features fairly large Kalamata olives, that are known for their dark brown features and smooth texture. Additionally, the Kalamata Tree typically reaches 20 to 25 feet tall.
Picholine (Olea Europaea Picholine)
The Picholine Olive Tree hails from France, and is known for both oil production and curing. It produces an olive oil flavor that is rich and nutty, with a firm meaty texture. This tree does best in warmer climates – as an early frost can damage the fruit.
Manzanillo (Olea Europaea Manzanillo)
The Manzanillo Olive Tree is a Spanish cultivar known for the recognizable shape of its fruit, easy removal of the pit, and superb fruit quality. You'll see Manzanillo olives being used for both table olives and olive oil – whichever you may prefer.
Amfissa (Olea Europaea Amfissa)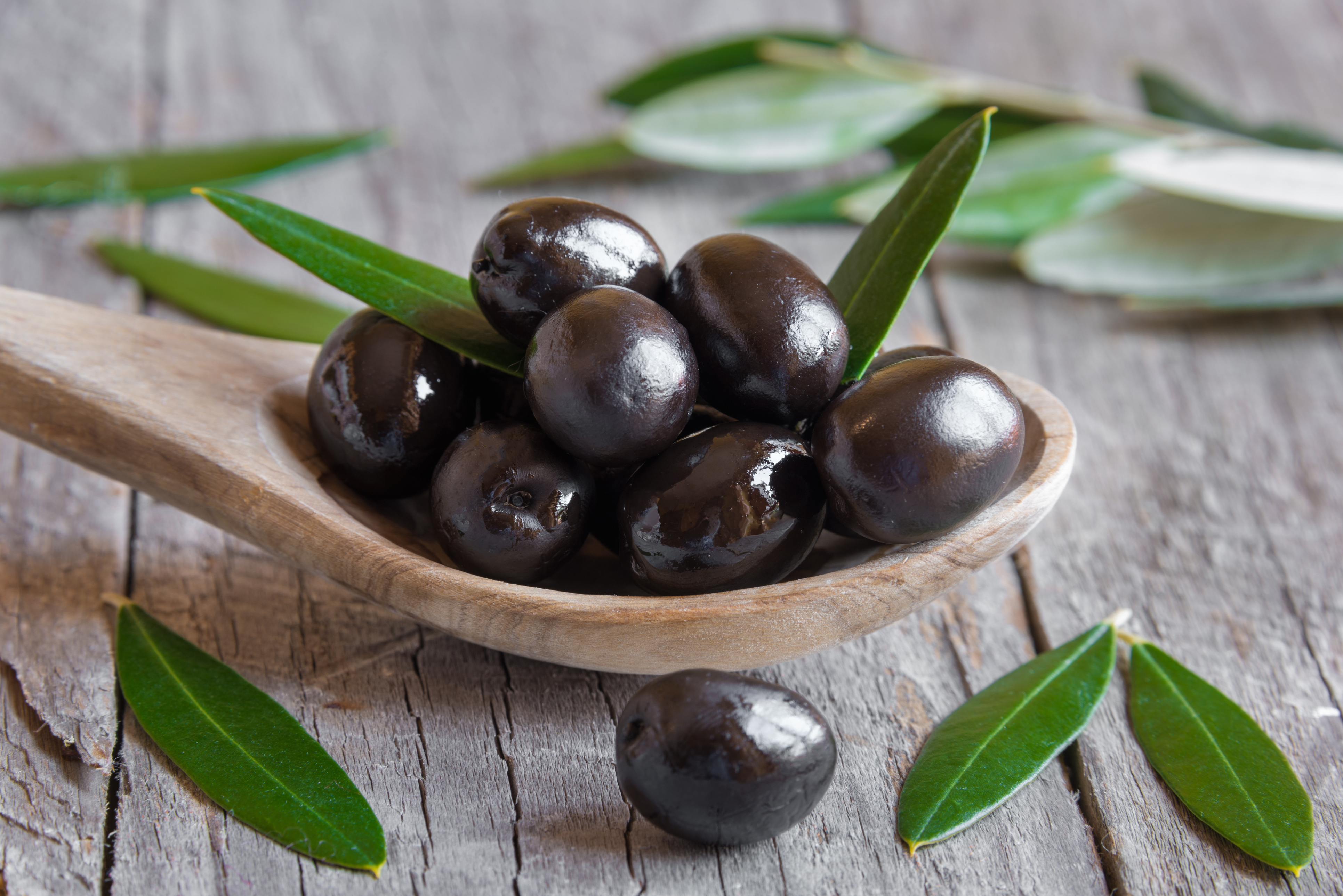 The Amfissa Olive Tree hails from Central Greece, and is known for producing a high-quality fruiting olive. They're fairly small trees, so they're great if you want one in your yard but don't have a ton of room. People also tend to use them for brining.
Gordal Sevillano (Olea Europaea Sevillano)
The Gordal Sevillano Olive Tree is a very pretty tree that comes from Spain. It features small, dark green leaves and an open canopy with a single-trunk. It's a deer-resistant and low-maintenance tree, that is also great in a landscape design.
Frantoio (Olea Europaea Frantoio)
The Frantoio Olive Tree hails from Italy, more specifically, Tuscany. It's known for its airy, wispy canopy and grows more like a tree than a bush. It is self-fertile and therefore can act as a stand-alone specimen. Additionally, it's very rich in oil – yielding about 17%-22% of fruit.
Wilsoni (Olea Europaea Wilsoni)
The Wilsoni Olive Tree is one of the more popular fruitless olive trees. It's a drought-resistant tree – so it does great in warmer regions that aren't able to give a ton of water. Plus, because they aren't a fruit tree – you don't need to worry about constantly cleaning up around them!
Coratina (Olea Europaea Coratina)
The Coratina Olive Tree hails from Italy, and is known for its early production and its ability to adapt to different soils and climates (although it does love full sun). Moreover, it features a small fruit with a very small pit that surprisingly yields high amounts of olive oil.
Leccino (Olea Europaea Leccino)
The Leccino Olive Tree is an olive cultivar from Italy. It's mainly known for its Tuscan origins and delicate flavor – although it is grown all over the world now. It's a really pretty tree, featuring leathery gray-green foliage and white flowers that bloom in early spring.
Montra (Olea Europaea Montra)
The Montra Olive Tree is a different looking tree than most. Not only is the Montra Olive Tree bushy-stemmed – it's also dwarf-sized! It features dark green leaves, and typically only grows up to around 6 feet tall. Make sure to plant it in full sun and in rich, deep soil – as it's heat and drought-tolerant.
Nocellara Del Belice (Olea Europaea Nocellara Del Belice)
The Nocellara Del Belice Olive Tree comes from Sicily, Italy and is known for their mild flavor and buttery texture. The olives they produce are extremely popular worldwide – and you'll most likely find them on any table. They do best in full sun and grow anywhere from 15-20 feet in height.
Nicoise (Olea Europaea Nicoise)
The Nicoise Olive Tree hails from Southern France and features a small, black olive typically used in tapenade and salad. These olives are known for their strong, smoky, herbal flavor. Nicoise Trees are broader than most, and can produce olives within two years of the tree being planted.
Chemlali (Olea Europaea Chemlali)
The Chemlali Olive Tree is one of the lesser-known trees, hailing from Tunisia. It's a compact tree and is also a great grower – producing high-quality olive oil in a variety of different climate conditions. The Chemlali also makes a great addition to a landscape design – if that's what you're going for.
Cerignola (Olea Europaea Cerignola)
The Cerignola Olive Tree is one of the largest olive tree varieties, featuring evergreen foliage, a drooping canopy, and a gnarled trunk. This olive tree produces high-oil content – so it's a great tree to add to your landscape design!
Nyon (Olea Europaea Nyon)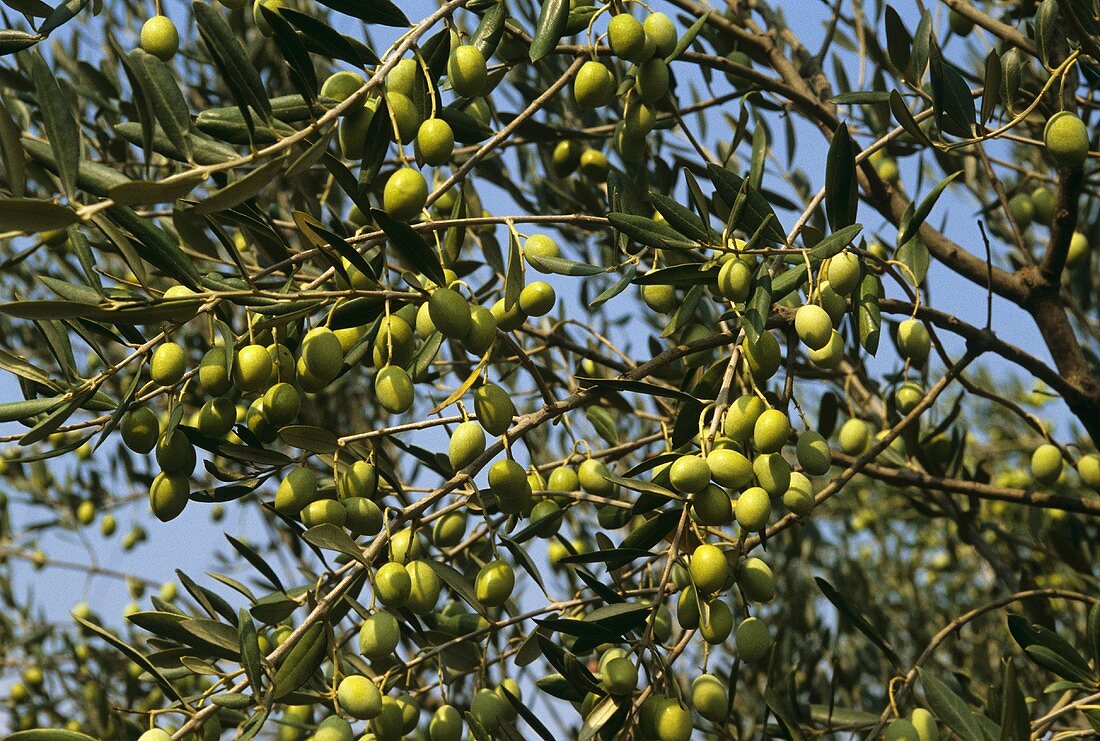 The Nyon Olive Tree produces an authentic French olive, typically looking like a small fruit in a jet-black color. Normally, these olives are dry-cured and aged in brine considering they have a bitter and aromatic flavor.
In conclusion, if you liked this article, check out these:
Firstly…
Secondly…