Apple pie, snacking, apple cider, even homemade applesauce – apples are an essential fruit for both your nutrition and baking needs! However, it can be confusing when you go to the grocery store and it feels as though there are a million different apple varieties there. Which apple is crunchy, which apple is best for making apple butter, which has a juicy flesh? Don't worry – we'll be going over the different types of apples below!
For a perfect apple recipe – read Boozy Apple Cider Slushie or Easy Grilled Apples.
What are the 5 most popular types of apples?
Whether you're snacking, trying to stay awake (did you know apples work better than caffeine?), or are baking something – let's review the 5 most common types of apples in America.
The Gala Apple is America's favorite apple – according to the U.S. Apple Association. They've been around since the 1970's and are known for their sweet, juicy flesh.
Next, we have the Red Delicious. It used to be #1, but doesn't have as many sweet properties as the Gala Apple does.
Coming in at #3 – the Granny Smith apple! These apples hail from Australia, and feature a tart flavor – perfect for baking.
At #4 – the Fuji Apple! The name comes from Japan's Mt. Fuji, where the apple was first introduced in the 1930's. It made its way to America in the late 80's and has been a popular staple ever since.
Lastly, we have the Honeycrisp (my personal favorite). It's a perfect mixture between juicy and sweet – and is great for both snacking and baking.
How many varieties of apples are there?
Believe it or not, there aren't just a few different types of apples out there. to be specific – there are over 7,500 varieties of apples throughout the entire world. About 2,500 of those species are grown in the United States.
Here are some other fun apple facts for you:
100 varieties of apples are grown commercially in the US.
Apples are grown in all 50 states.
Two pounds of apples make one 9-inch pie.
Typically, apple trees take 4-5 years to produce their first fruit.
Different Types of Apples:
Granny Smith
The Granny Smith Apple is the green apple that you see at the grocery store. They're a crisp apple – perfect for tarts and other baking dishes, although I also use them as an eating apple as well. Additionally, their peak season is October through November.
Fuji
The Fuji Apple is a relative to the Red Delicious Apple, and is known for their light red skin. They have a pretty mild flavor – so they're used mainly for baking purposes. In addition, some people also like to use them for pressed apple juice due to their somewhat sweet flavor as well.
Pink Lady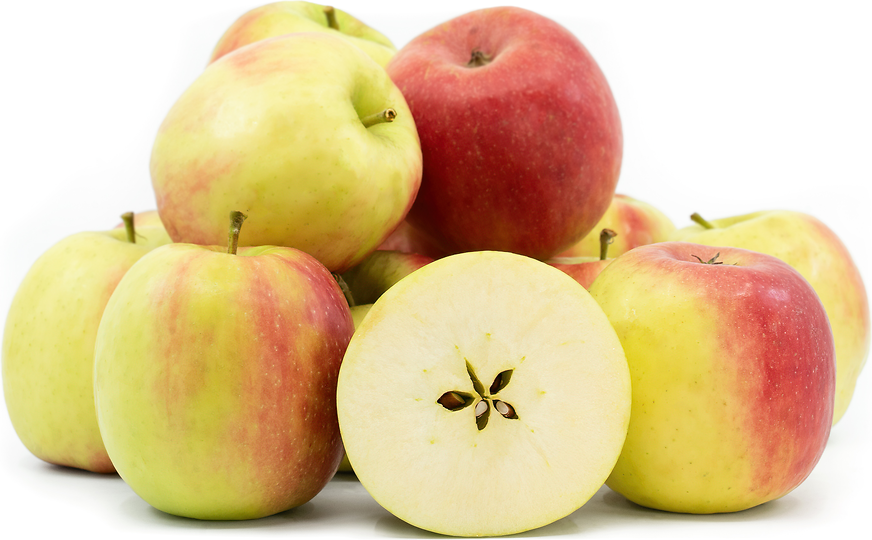 The Pink Lady Apple is actually a trademark – originally having been called the Cripps Pink. It's an apple that has a sweet-tart flavor that is high in sugar and high in acidity. They've been around for awhile as people like that sweet taste and long shelf life.
Honeycrisp
The Honeycrisp Apple is my personal favorite – it's just the right balance between sweet and tangy. It features blush red skin and is best in desserts, savory dishes, or even pureed. These apples tend to be more expensive than other store apples – due to them having to be tempered at a mild temperature before refrigerating. However, still the best apple in my opinion!
Gala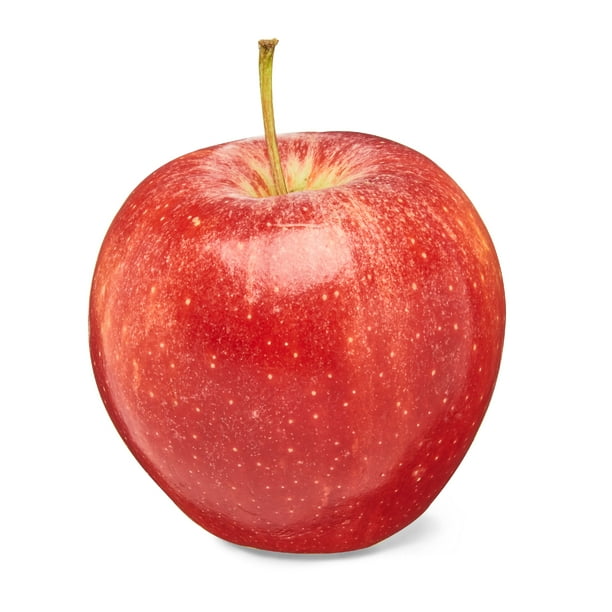 The Gala Apple is the most popular apple in the U.S. – as we discussed above. Typically, these apples are taller, thinner, and stouter than other apples. They aren't really a sweet apple – instead, they do best as a baked apple or in other dishes.
McIntosh
The McIntosh Apple is mostly grown in eastern Ontario, British Columbia, and the northeastern United States. It's known for its juicy, tangy, tart flavor – with a tender, white flesh. Typically, it's used for snacking and making homemade applesauce. You can find these apples in season from September through May.
Red Delicious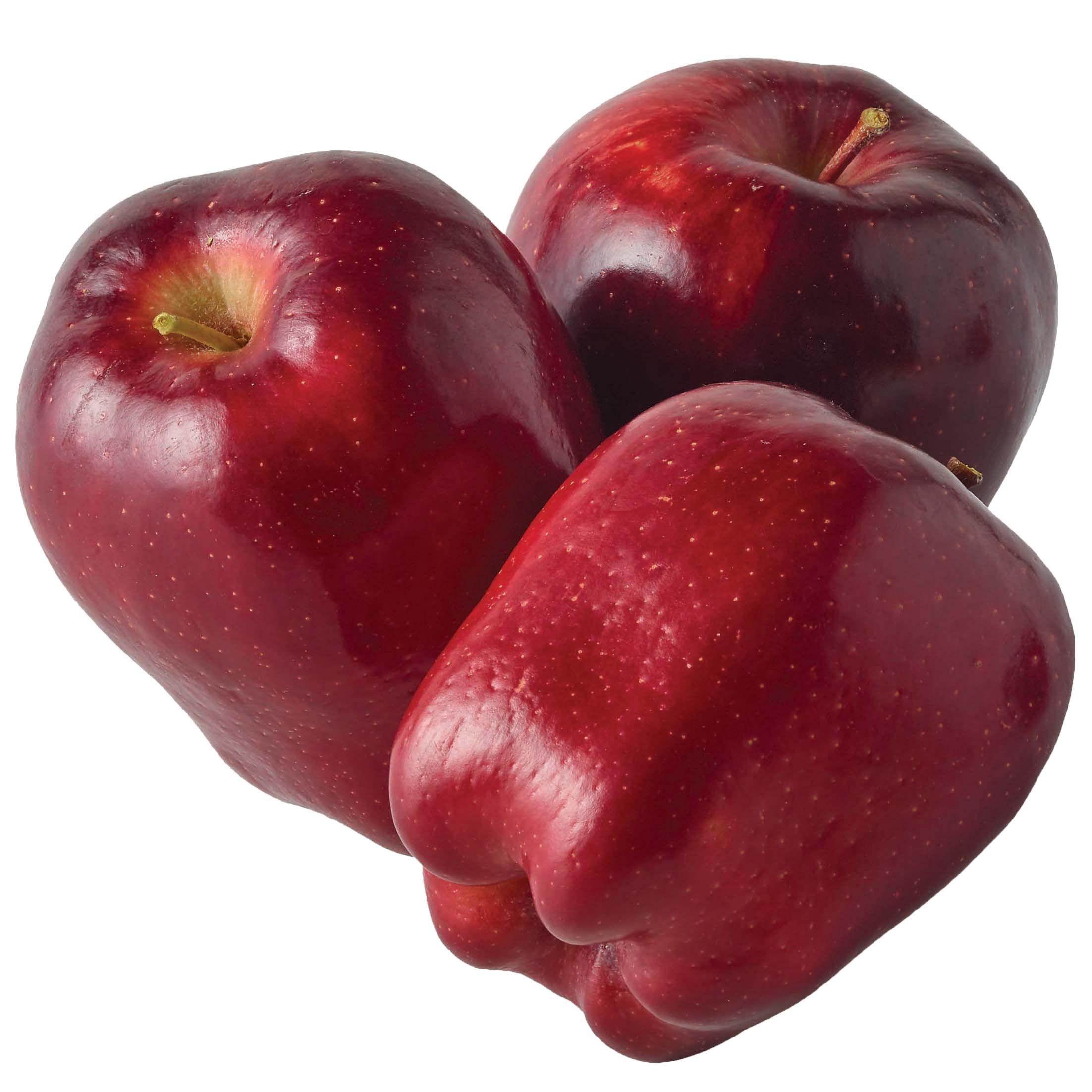 The Red Delicious Apple originated from growers in Iowa in the 1870's. It's known for its sweet, juicy, crisp texture and its elongated shape. Typically, the Red Delicious is a dark red shade, but it can be striped as well. They're best eaten fresh or in salads!
Golden Delicious
The Golden Delicious Apple features a mild, sweet flavor that's often best for baking tarts and apple pies. It's a self-pollinating apple that is cold-hardy – thriving in USDA zones 4 through 9. So, if you're wanting a more tart apple with great Vitamin C – pick up a Golden Delicious!
Empire
The Empire Apple first originated from the state of New York in 1966. It's a cross between the Red Delicious and the McIntosh – and was actually developed by the New York State Agricultural Experiment Station. Moreover, the Empire is a great all-purpose apple, typically found in stores from September through July.
Mutsu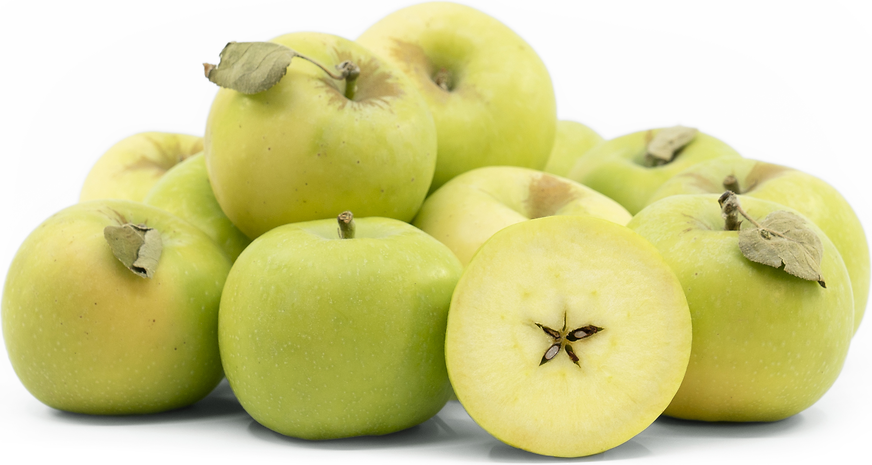 The Mutsu Apple (also known as a Crispin Apple) is a medium to large green apple that is extremely solid. These apples are firm-fleshed and great for pies, or other apple recipes where you need to uphold a solid firmness.
Braeburn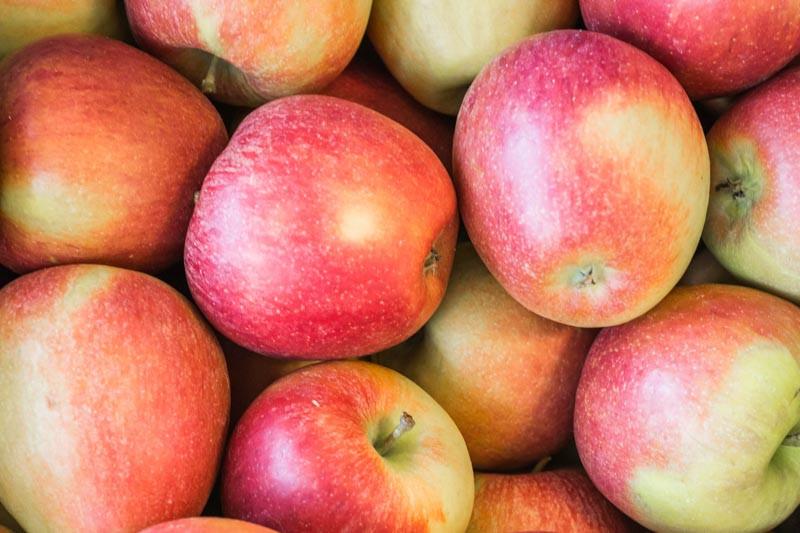 The Braeburn Apple is known for its sweet and tart flavor, with pronounced tastes of cinnamon and nutmeg. Originally from New Zealand, a Braeburn can be used from anything like an apple tart to apple butter to just snackin!
Northern Spy
The Northern Spy is an old-fashioned apple typically picked from late October to early November. It's known for its winter-hardiness (hence their late season) and their orange red color. Additionally, they boast a tender-crisp flesh and more of a tart flavor – great for apple cider.
Winesap
The Winesap Apple features a perfect combination between tart and sweet. These apples are great because they can last up to 6 months (or even longer) in the refrigerator after being harvested. Moreover, they're especially useful in applesauce, pies, and cider – or you can eat them fresh!
Gravenstein
The Gravenstein Apple isn't a favorite eating apple – but they're wonderful as a cooking apple. They feature yellow/green undertones and have a dense red, orange striping. For example – they're especially great in applesauce and other purees.
Baldwin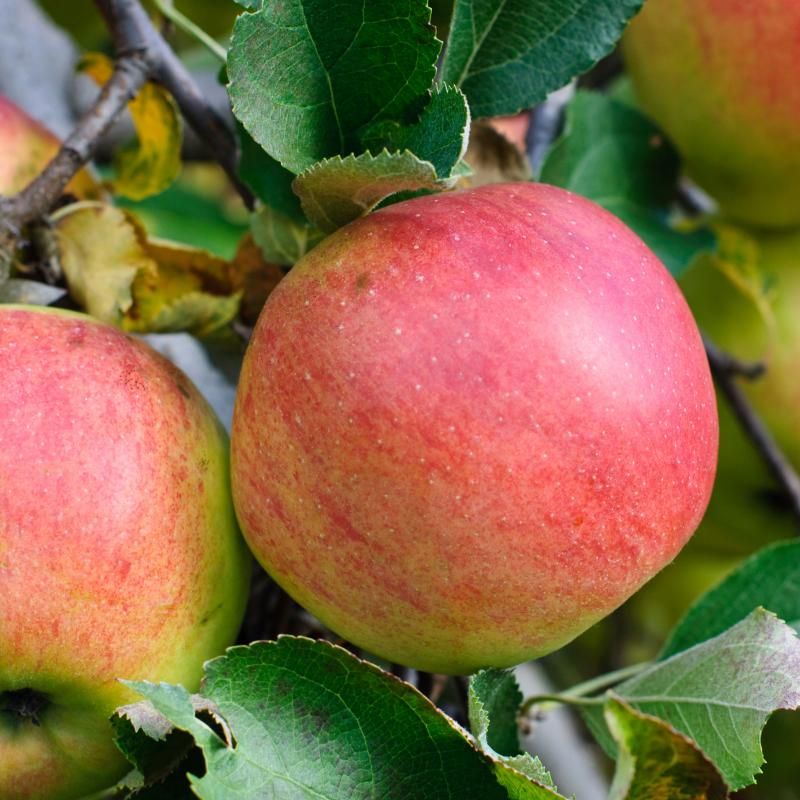 The Baldwin Apple hails from Massachusetts, and used to be extremely popular in places like New England and New York. However, since Red Delicious came about, the Baldwin Apple has not been as popular. While they aren't extinct, you probably won't find them anywhere other than abandoned orchards in New England.
Jonagold
The Jonagold Apple is a cross between the Jonathon Apple and the Golden Delicious. It's known for its large size and sweet, tangy-like flavor. However, they have a much shorter season than most apples – so make sure to snatch them up quickly during the late fall and early winter months.
Macoun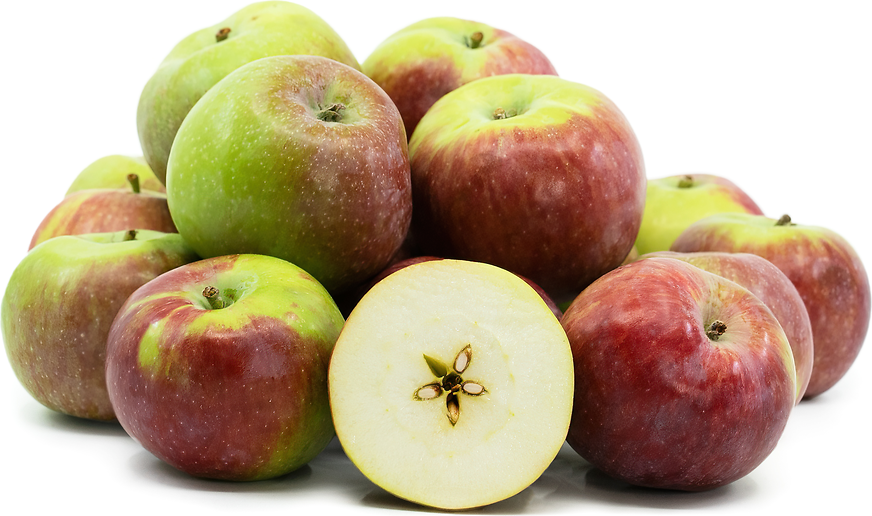 The Macoun Apple features a firm, juicy flesh that has a taste of berry when you bite into it. Originating from Geneva, New York in 1924 – these apples are not as popular as they once were. However, they are still used in European-style apple pies because they remain firm during cooking.
Therefore, if you liked this article on the types of apples, check out these:
Firstly…
Secondly…