Hi everyone! I'm Leanne and I blog at Organize & Decorate Everything. I'm excited to be here at The Cards We Drew filling in for Abbey today while she's on maternity leave. I hope you enjoy my project–this fun Heart Specimen Art idea! It's perfect for Valentine's Day but can easily be changed to any holiday or season by changing the image or cutout.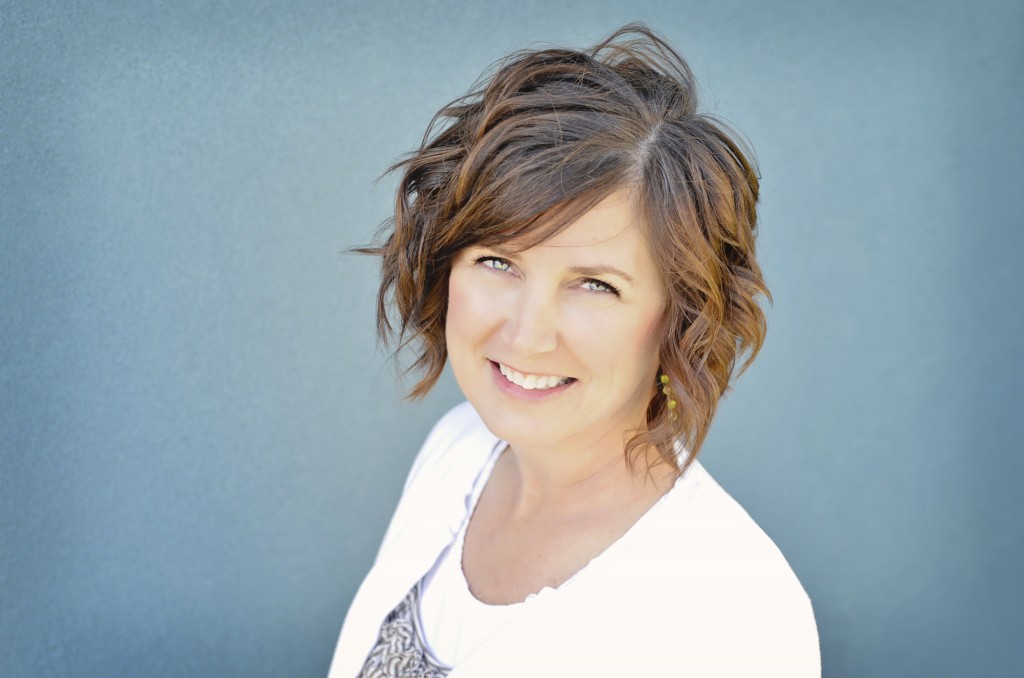 I love specimen art and hearts are perfect for this time of year. This would even look sweet in a little girls room, in different colors and left up all year round.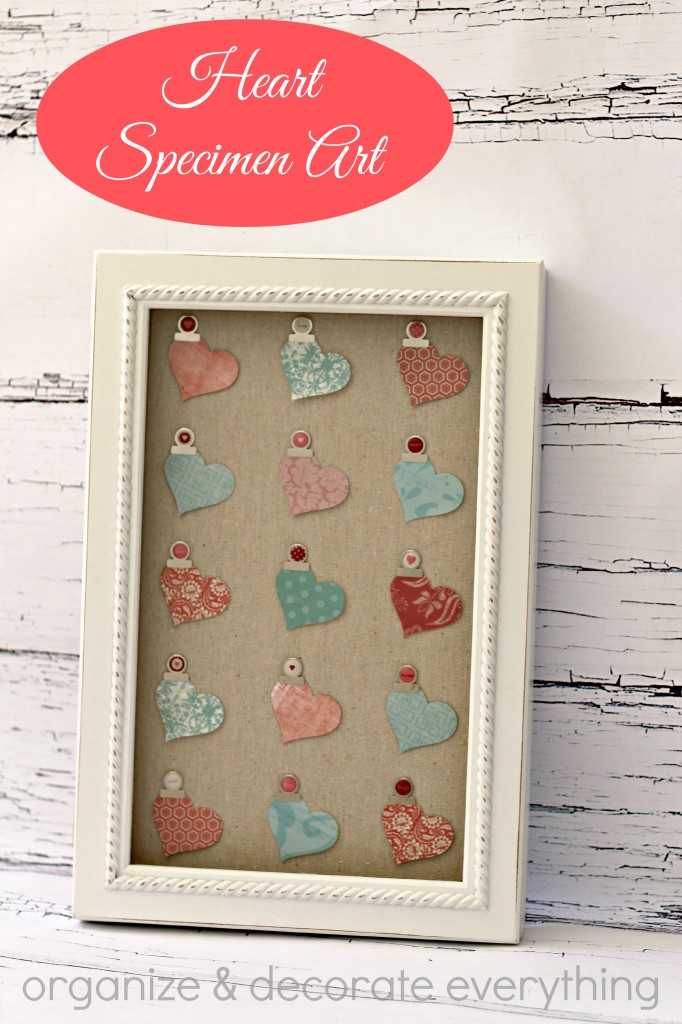 Hearts are such a simple shape that you don't even need a personal electronic cutter to cut them out, you could also trace around a cookie cutter. I went through my paper stash and found the patterns and colors I thought would work; reds, pinks, and blues. My hearts are 4″.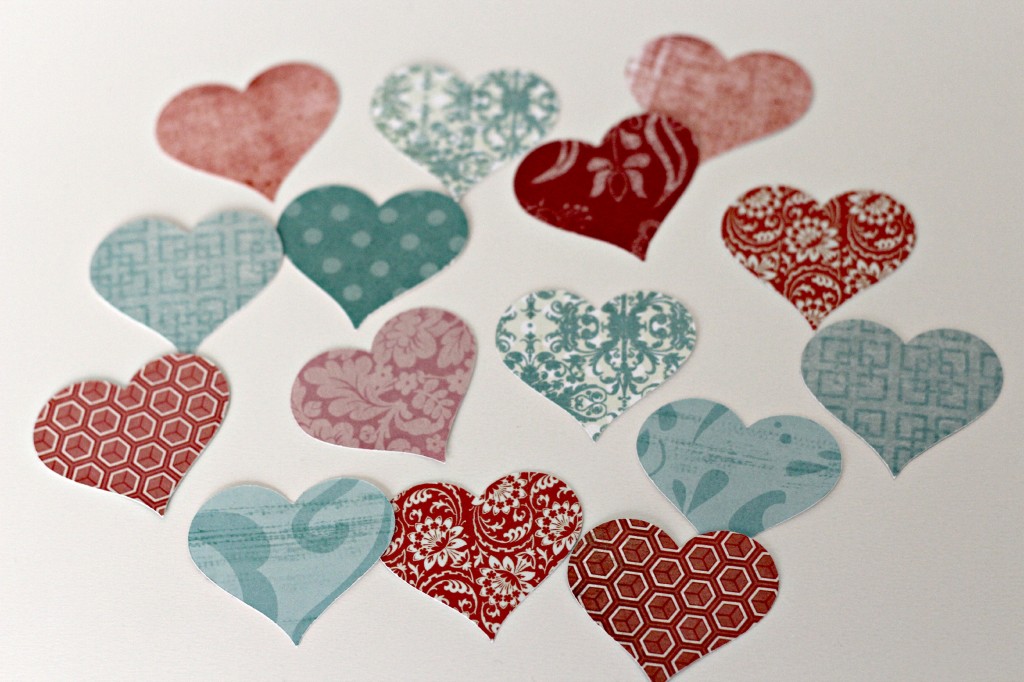 I was going to use straight pins to secure them to the back of the shadow box but then I found these cute clips in my stash. I bought them at a scrapbook warehouse sale a few years ago and never used them, although they would look really cute on cards.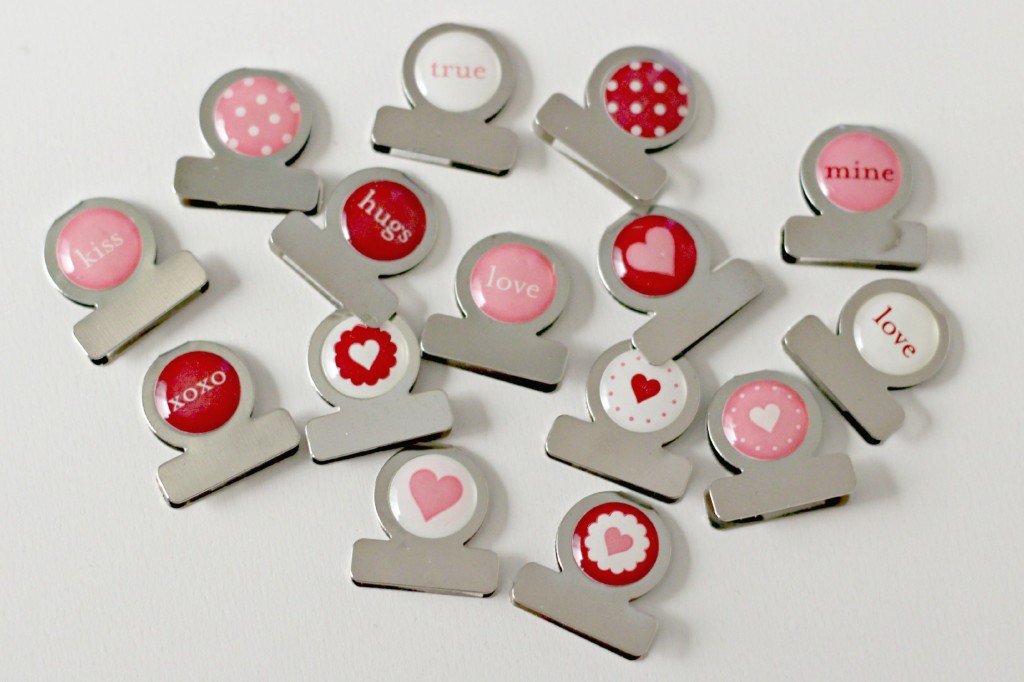 There are 2 sticky strips on the inside of the clip to secure it to the paper. I clipped it so the heart hangs on an angle.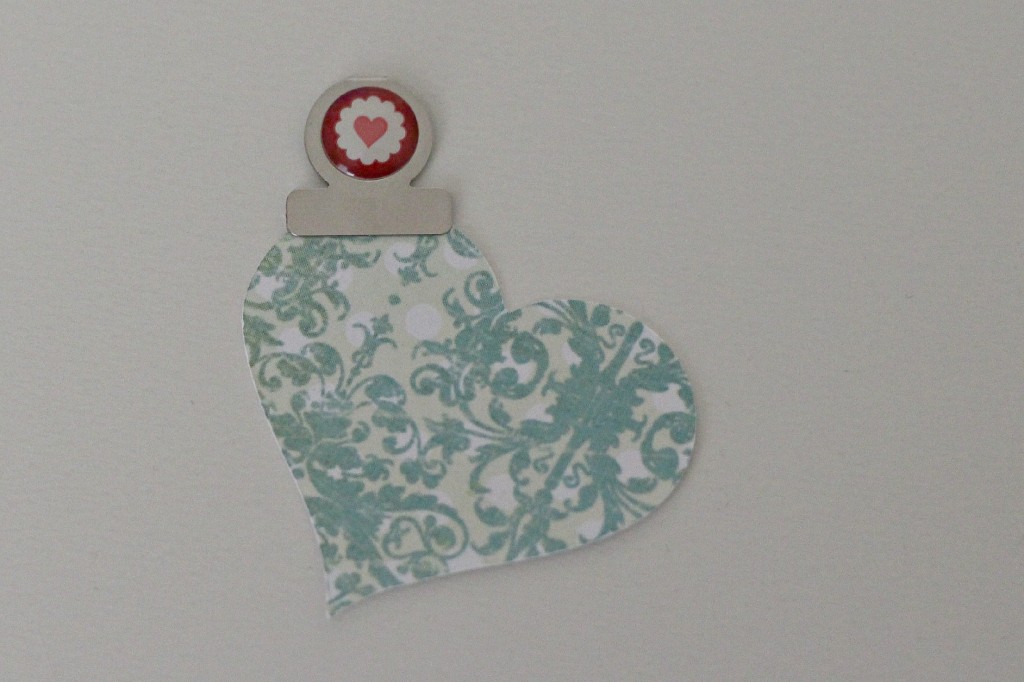 I used a ruler to space the hearts evenly in the shadow box then used glue dots to secure them to the back of the box.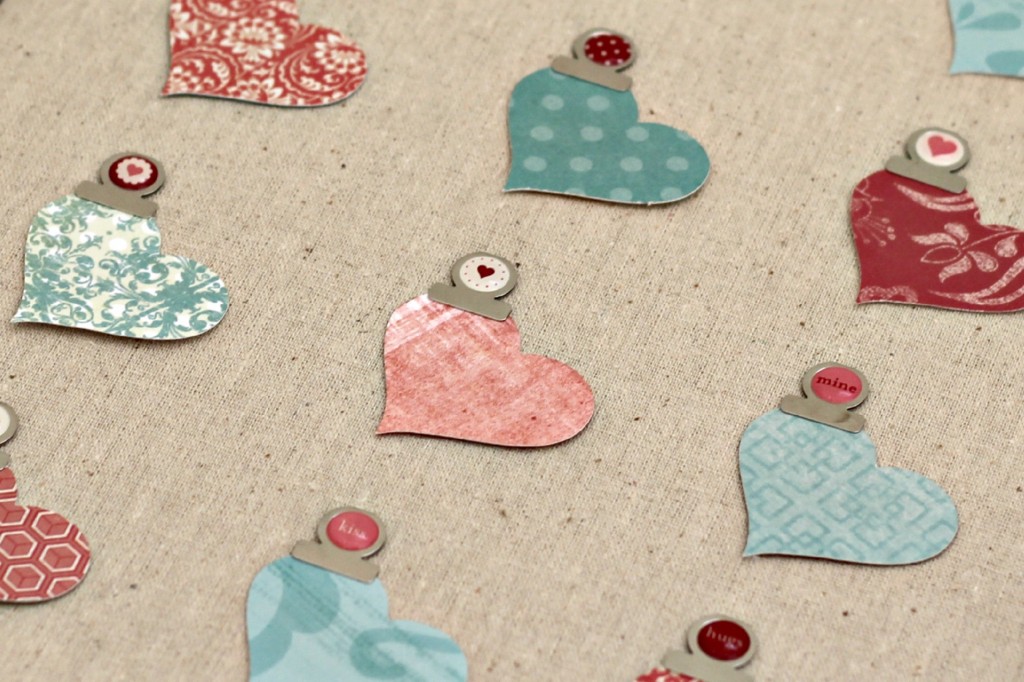 I love this shadow box. It can be used in so many ways and I love changing it with the holidays and the seasons.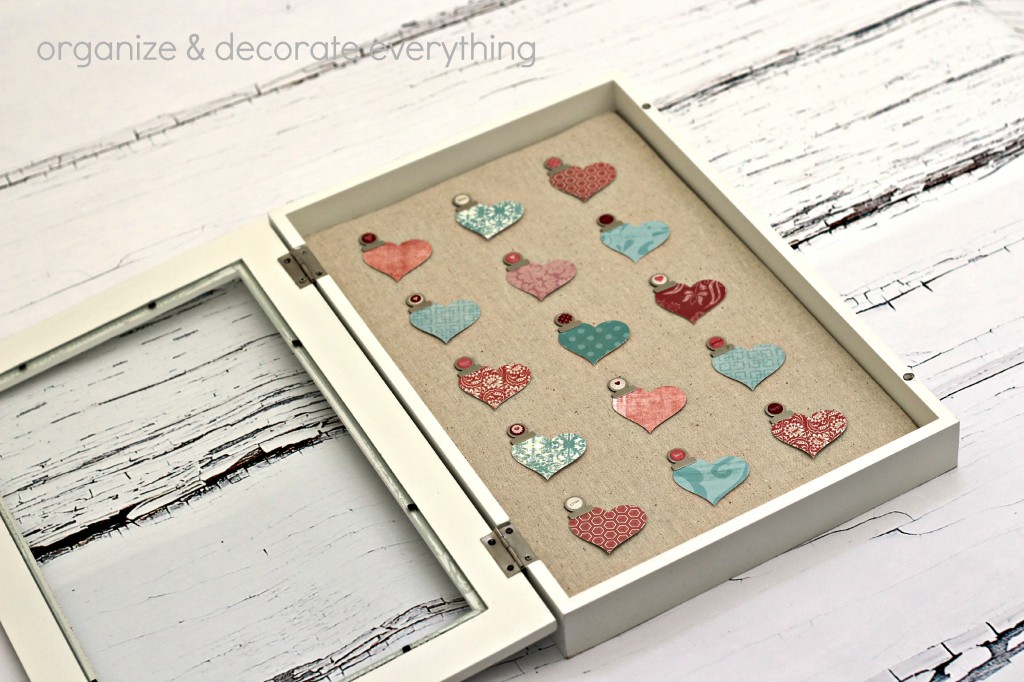 It would look so cute with bunnies for Easter or flowers for Spring. If you don't have a shadow box you can do the same thing using a frame. If the images are flat keep the glass in, if you want to make them dimensional just take the glass out or I've even attached them to the outside of the glass and had pretty scrapbook paper as the background, on the inside.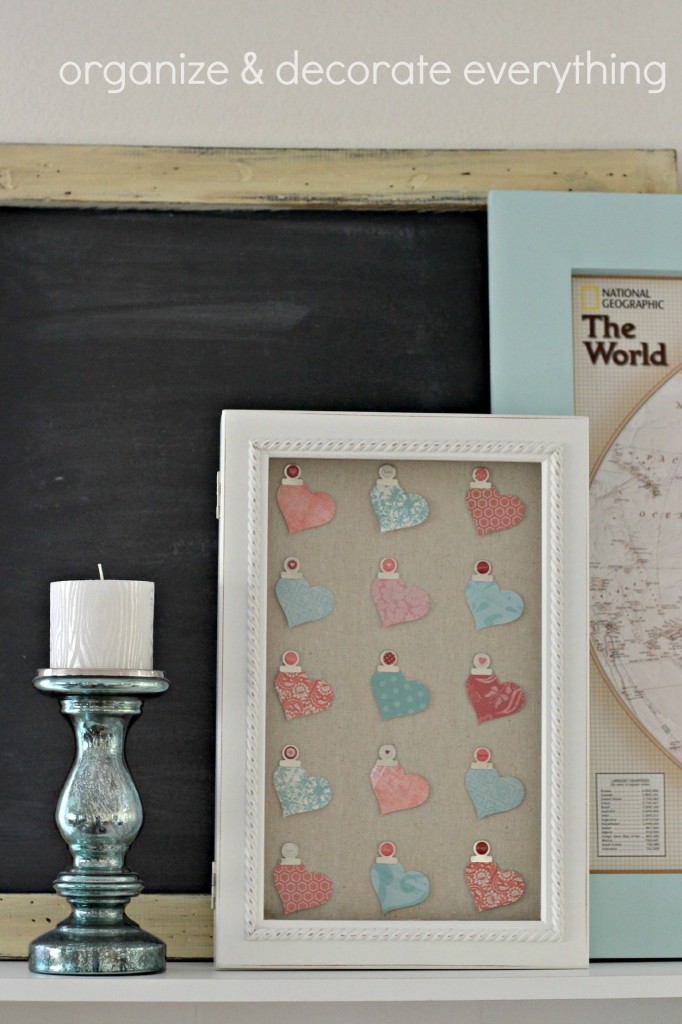 Thank you Abbey for letting me share with your readers. I hope you'll come by and check out a few more of my projects over on my blog.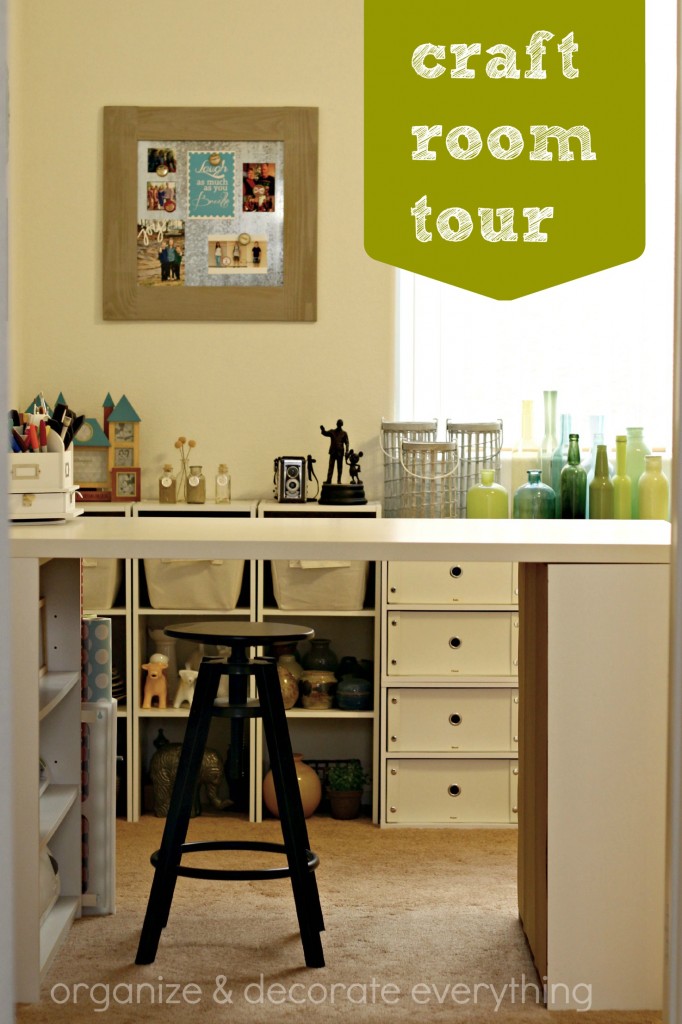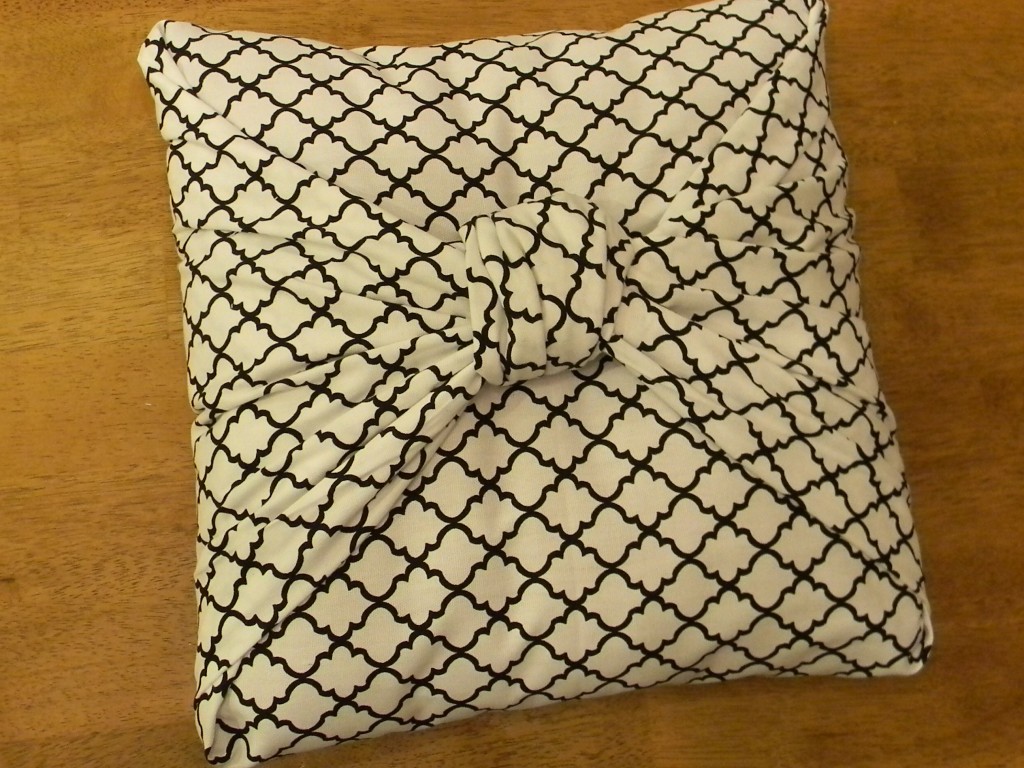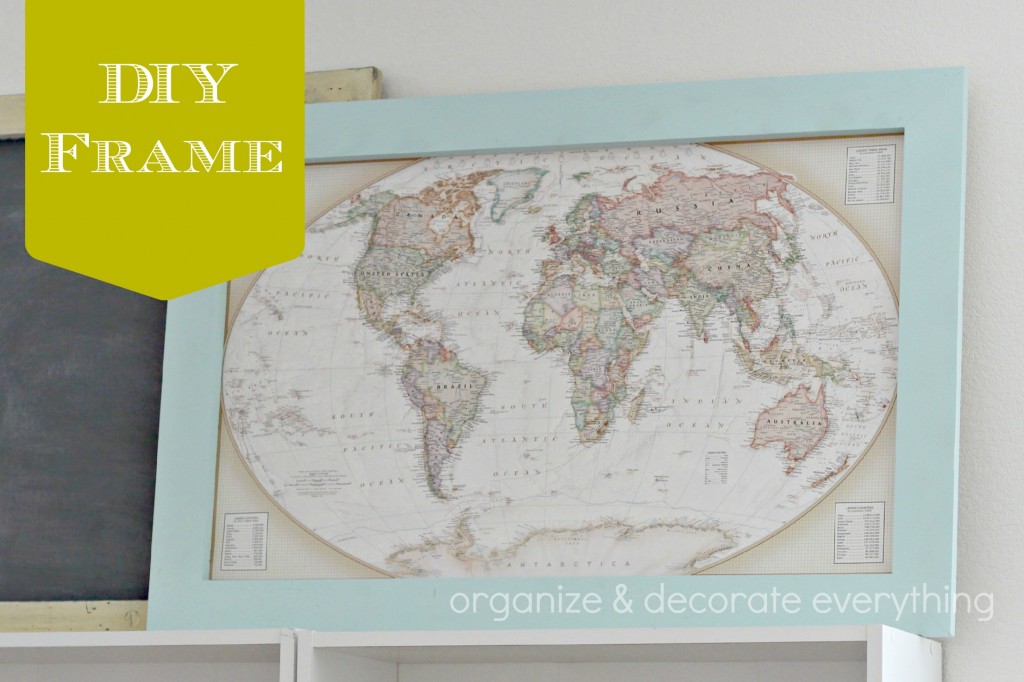 You can also follow me on Facebook, Twitter, Instagram, Google+. See you soon!