Cherries are some of the best fruits out there – they have that sweet flavor with a hint of almond. However, there are so many different types of cherries out there that when you're wanting to make jam, bake a cherry pie, or even grow a cherry tree – it can be hard to know which cherry is best! So, follow along to learn more about the types of cherries and when to use them!
If you're itching for a cherry recipe, make these:
Chocolate Cherry Dump Cake Recipe with Slow Cooker
3 Ingredient Cherry Cobbler with Cake Mix
Or, read about different types of potatoes.
How many different types of cherries are there?
Believe it or not, Wikipedia reports that there are more than 1,000 varieties of cherries grown throughout the United States. Moreover, there are even more cherry cultivars throughout the entire world. While there are a few different types of cherries you'll see at the grocery store, this selection doesn't accurately account for all the cherry varieties out there.
What's even better – is that not every cherry species is the same. This means that some may be medium-sized cherries while others may be smaller. Some cherries will have a sweet taste while others will have that tart cherry flavor. Additionally, some will be best for adding to baked goods, while others may be suitable for making cherry juice. So, let's keep learning about the different types of cherries!
What are the best cherries to eat?
Wondering which cherry will taste the best? Obviously, everyone has different taste buds – but for the most part, people are in consensus on which cherries taste the best. Let's take a look at some of the more popular cultivars.
Bing Cherries are a well-known variety of sweet cherries. They're a great snacking cherry!
Lambert Cherries are also extremely sweet – you can recognize them by their dark color.
Montmorency Cherries are a popular choice if you're looking for a more sour cherry.
Rainier Cherries are well-known for being a tasty mixture between sweet and sour. A lot of people like to add them into cherry salads!
What are the different types of cherries?
Bing Cherries
Did you know that Bing cherries are the most popular type of cherry in the United States? They're the typical cherry that you're envisioning – juicy, sweet, and have a bright red color! If you look close enough, they have a distinctive heart-shape. Moreover, you can use them for a plethora of different things – snacking, garnishing on top of ice cream, anything.
Black Cherries
Black cherries are one of my favorite types of cherries. They have a darker skin than most traditional cherries, but they are still fairly sweet and extremely juicy. I would eat them as a fresh cherry – they tend to turn really mushy when baked.
Morello Cherries
If you're looking for a sour-tasting cherry, then you should try a Morello cherry! They're extremely tart and sour – so it's not recommended that you eat them raw. However, they're great for adding into a cherry pie or another baked goods dessert.
Rainier Cherries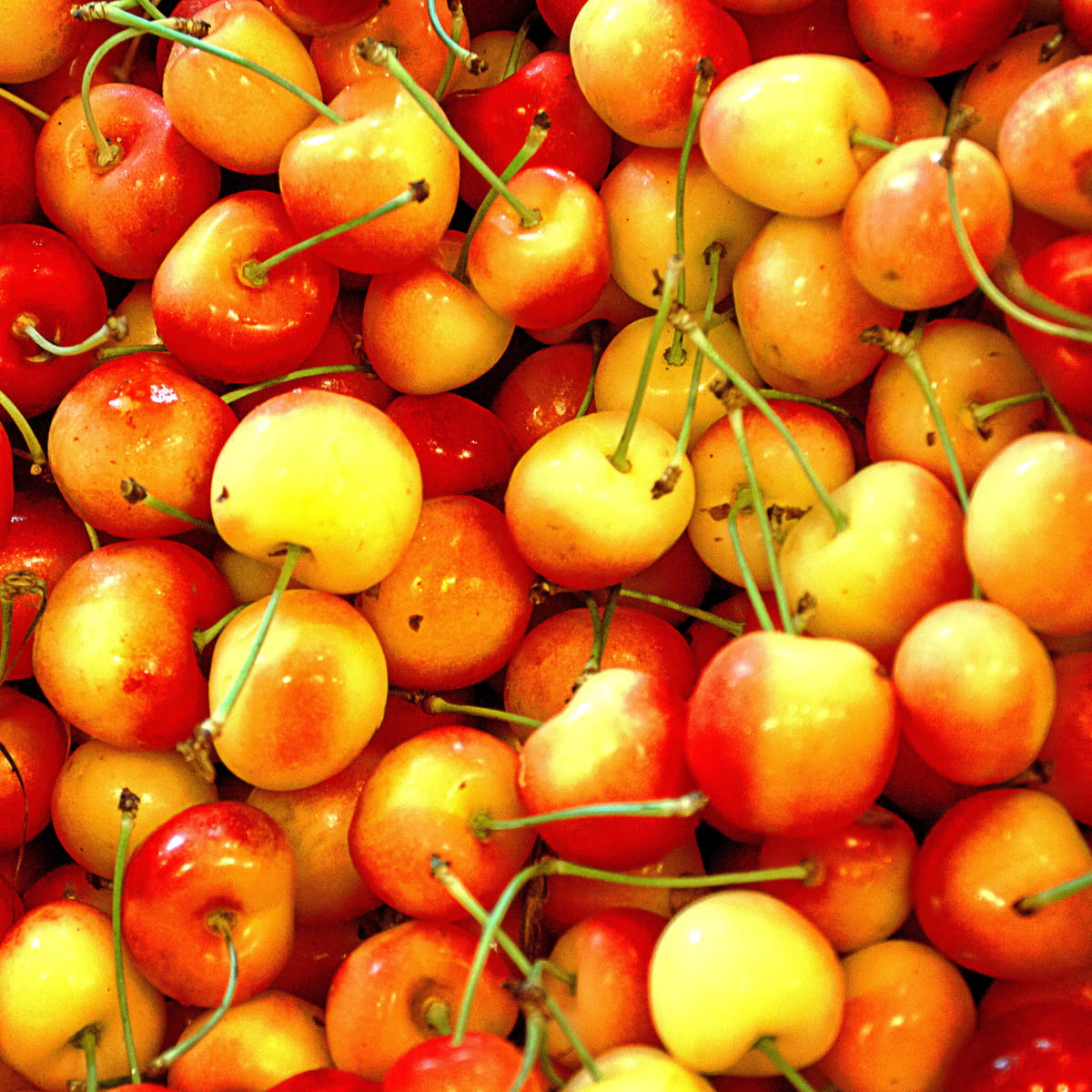 These cherries are named after Washington state's largest mountain, Mount Rainier. These yellow cherries have a low acidity level and higher sugar content, which then makes them sweeter than a lot of other sweet cherry varieties out there.
Maraschino Cherries
Chances are, you've had a Maraschino cherry in your Shirley Temple or on top of frozen yogurt as a kid. This type of cherry is best when you want to preserve cherries, considering they are preserved in syrup. You can buy them in bulk at your local grocery store.
Montmorency Cherries
Montmorency cherries are a sour cherry fruit with an inner red flesh. They're grown exclusively in Michigan, and while they are sold to states throughout the US – they are most popular in the Midwest. Montmorency cherries are fairly sour, so they're best for using in jam and baked goods.
Van Cherries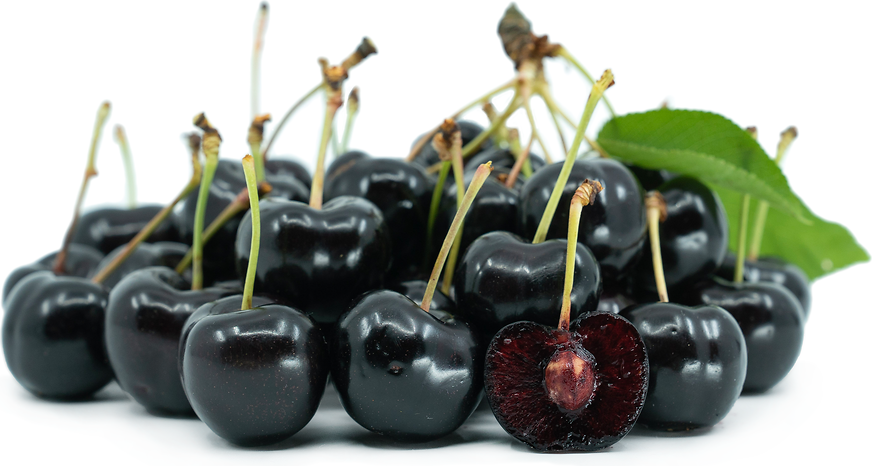 If you're thinking about being a grower, then planting some Van cherry trees is a great place to start. They're cold-hardy, so they do best in a variety of different climates, and are known for their gorgeous white blooms. Additionally, they're also known for pollinating other cherries – including Rainier, Stella, and Black Tartarian cherries.
Regina Cherries
Regina cherries hail from Germany, where they were first produced back in 1998. They have a sweet-tart flavor and have that red blush, bright red color, like most traditional cherries. However, if you decide to grow them they are not a self-pollinator, so make sure you have a compatible cherry tree nearby.
Skeena Cherries
Skeena cherries originated out of Canada, and are a sweet, self-fertile cherry variety. Additionally, they're filled with nutrients such as vitamin C, potassium, manganese, copper, and antioxidants. Because they have so many antioxidants, they're great for lowering your risk of heart disease and heart complications.
Sweetheart Cherries
Sweetheart cherries are known for their sweet-tasting flavor, along with mildly acidic undertones. Some people don't like the tangy undertone, but many are unfazed and will eat them fresh. Additionally, others like to add them to desserts, but they lose their texture easily so be careful!
Tulare Cherries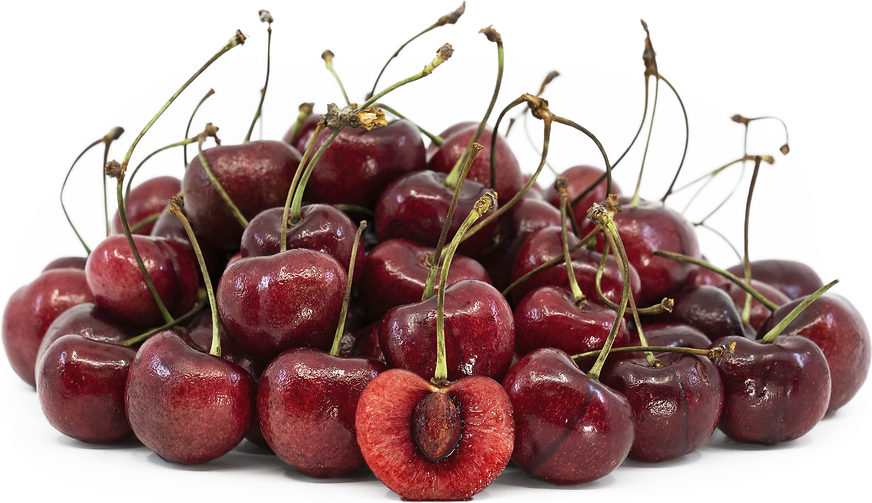 Tulare cherries are a popular cousin to the Bing cherry, and are known for their extreme sweetness and juiciness. They're very popular in Southern California, where they were originally developed and patented by Bradford Genetics. Specifically, they originated from Tulare County, hence their name today.
Chelan Cherries
Chelan cherries originated from Washington (hence the name), and are known for their dark red color and heart-shaped body. A lot of folks like them because they're resistant to cracking, which allows them to have a longer shelf life than most other popular cherries.
Early Robin Cherries
Early Robin cherries are known for their yellow skin and medium-size. They have a strong, sweet flavor that is extremely versatile – eat them fresh or use them in jams or other baked goods. Moreover, they bloom in the early part of the cherry season, so if you're craving cherries early – try an Early Robin!
Lambert Cherries
Lambert cherries originated out of Oregon in 1848 – a long time ago! They're known for being late bloomers in the cherry season, but have a sweet, rich flavor that makes up for it. You'll find these trees all throughout the Pacific Northwest.
Queen Anne Cherries
Queen Anne cherries (also known as Royal Anne cherries) are a tarter cherry variety. They look almost identical to Rainier cherries, but are typically soaked in sweetener prior to being distributed. Therefore, that makes them a great option for baking and other delicious dishes!
Selah Cherries
Selah Cherries come out of Washington State, and are known for being quite large. They are extremely sweet-tasting (too sweet for some) and have a dark red color. Many people like to add Selah cherries to an old-fashioned Brandy or add bits into their ice cream.