Hello there! It's Marie from Blooming Homestead and I'm so excited to be guest posting here on The Cards We Drew.  I thought it would be fun to share this Summer Idea Jar. This time of year when the weather isn't the best, we tend to find ourselves dreaming of summer and all the fun things we will be doing. My son and I came up with this idea last week as we watched the snow coming down and were dreaming of warmer days.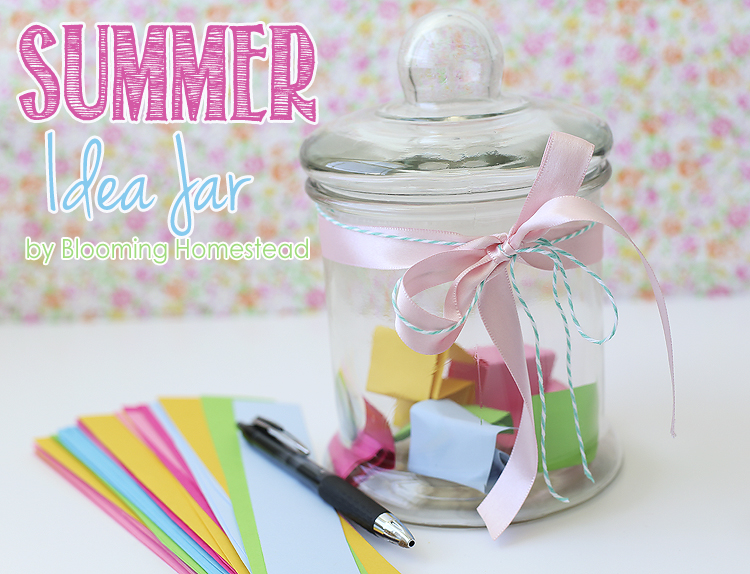 Here are the supplies you'll need:
Jar or container
Paper cut into strips
Ribbon, twine, or embellishments to decorate jar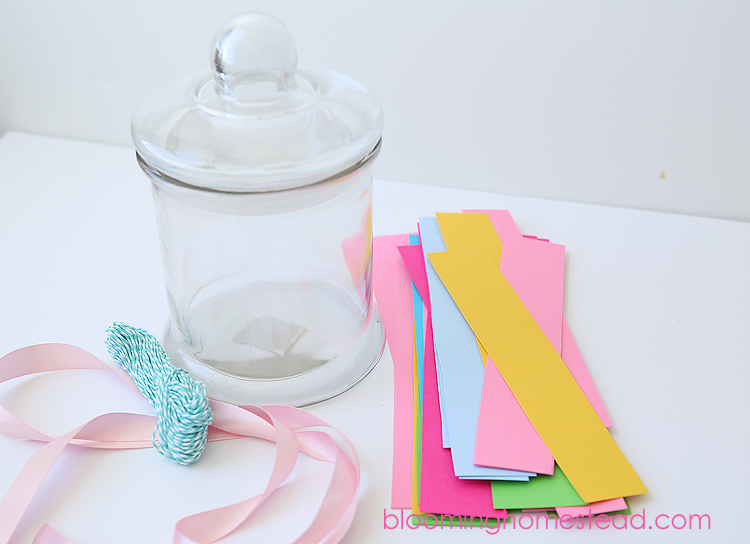 You can decorate the jar anyway you like, we kept it simple with some ribbon and twine. After your jar is ready and you cut paper strips you can start gathering your ideas and wishes for summer. If you're like us,  you'll probably have the jar filled in no time. So many fun things to look forward to! This will come in handy when the "I'm bored" moments hit during summer break.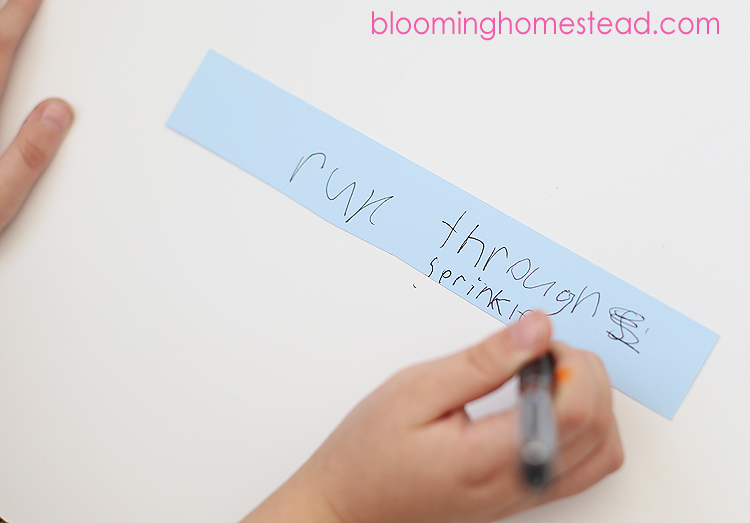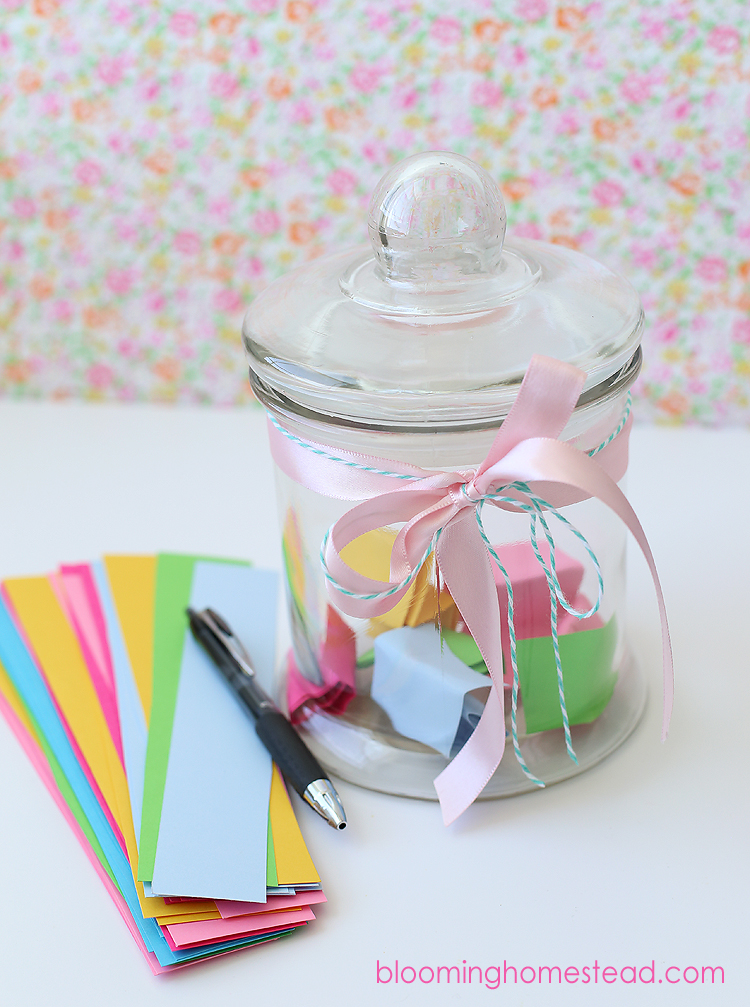 Thanks Abbey for having me! I'd love for you to stop by Blooming Homestead and check out some of my other projects, crafts, & recipes. You can also find me on bloglovin', google +, facebook, instagram, pinterest, & twitter.