In case you missed my contributor post last month at 30 Days…I'm re-sharing my Baseball Bow Headband today!!
Summer has begun and in my family that means BASEBALL season has started up. My husband has played baseball recreationally and professionally all his life. So when his high school baseball team ends, his men's baseball team begins…which means us "baseball wives" get a chance to bring the kids out, hang out, and watch our husbands and boyfriends play. I always found cute clothes for my son to wear to baseball games, but now that I have a GIRL it's even more fun! So I decided to make my very own DIY Baseball Bow Headband!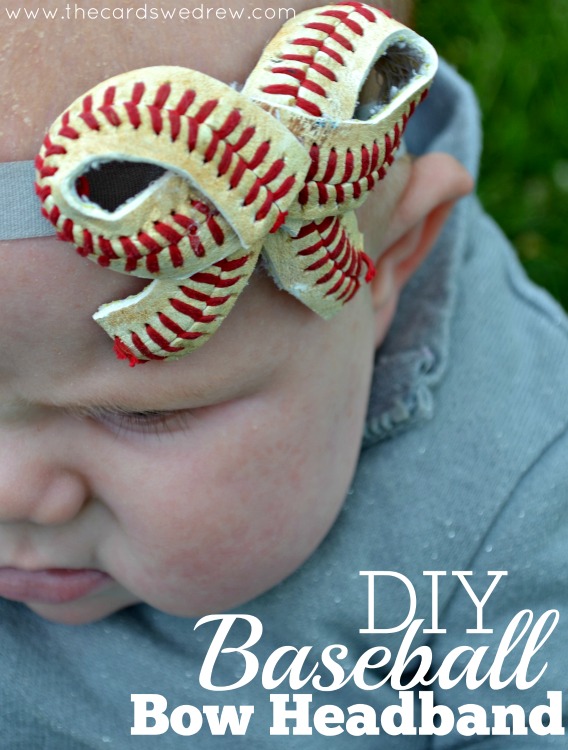 This wasn't hard at all to make except for the initial process of taking apart a baseball.
Here's what you need:
Baseball
Scissors
Hot Glue
Elastic
How to:
Start by taking your ball apart. I used a combination of a knife and scissors to take it apart.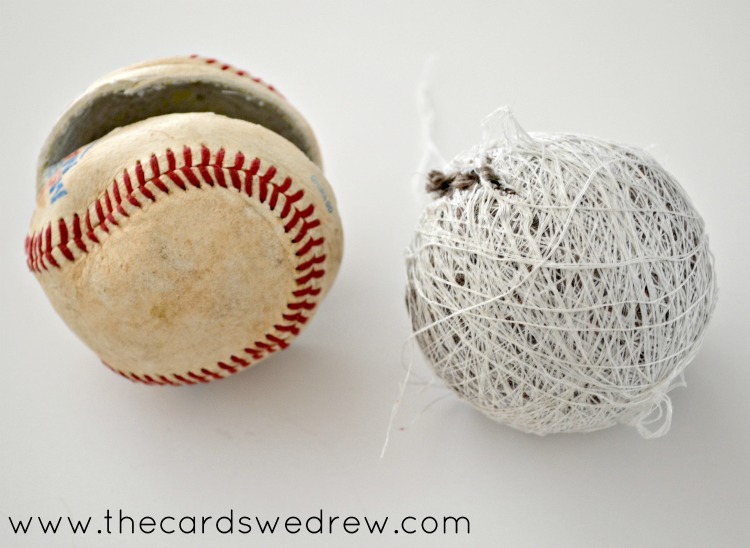 After the ball was skinned I used scissors to carefully cut close to the seams of the ball.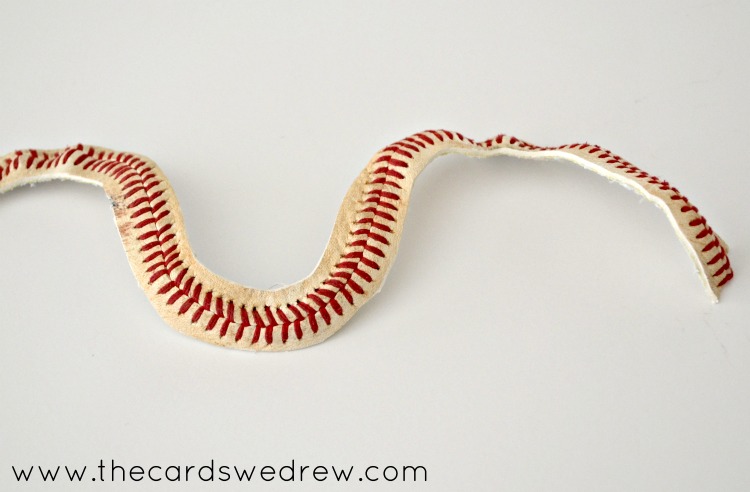 Once you cut your seams off the ball, then you'll want to create three "loops" using the seams. Two of the loops will create your bow and the third gets cut in half to create the ends of the bow.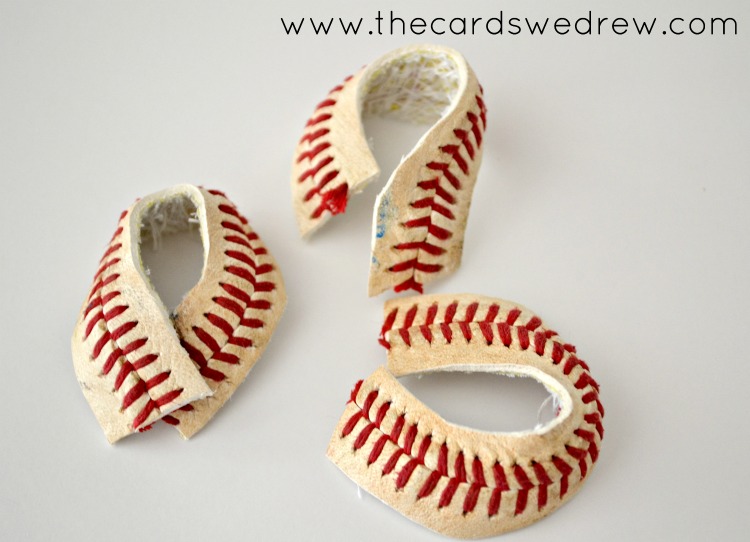 From there, you hot glue your bow together…glue the two "loops" to each other and then hot glue the loop that was cut in half to the center of each loop to create a full "bow".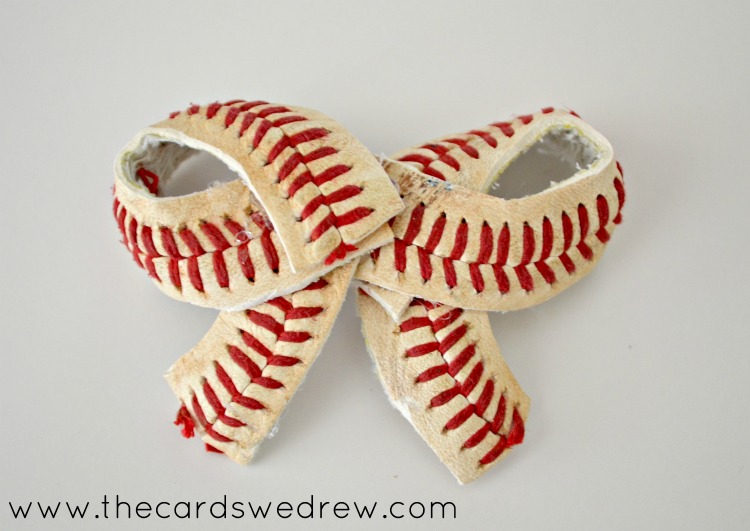 After this, you glue your elastic to the enter of the baseball bow. My daughter is roughly 2 months old, so my elastic needed to be about 15″ long. After it was hot glued together, I took a scrap piece of fabric to glue over the top of the hot glued spot so it wouldn't scratch her head.  And here's the finished product!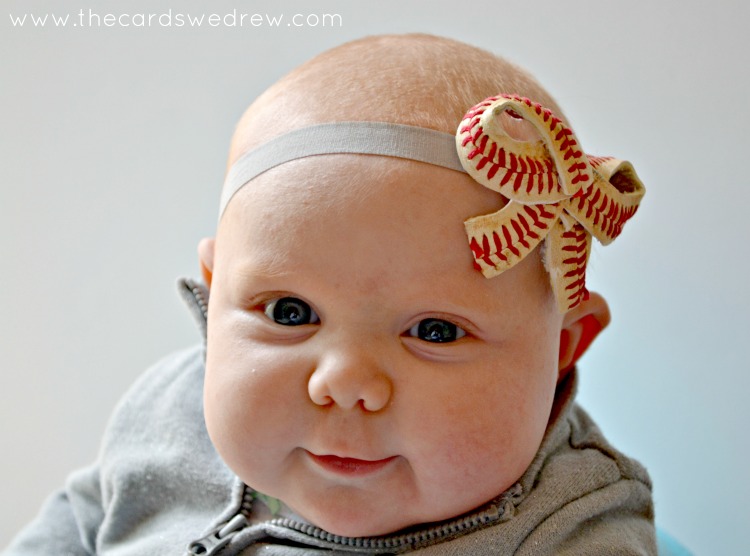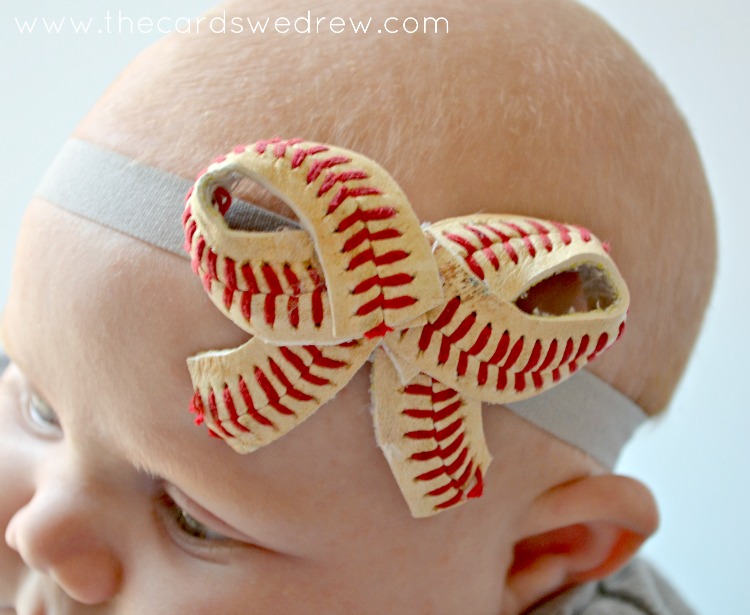 Tell me she's not gonna look adorable at her daddy's baseball games cheering him on?!