This post was sponsored by Lowe's as part of an Influencer Activation for Influence Central and all opinions expressed in my post are my own.
 We got our house all put together this past week and decked out for Halloween. Halloween is an exciting time at our house for many reasons…we have two birthdays around Halloween for my hubby and son, plus out neighborhood has an awesome trick or treating event. So in preparation, we did a few simple Halloween DIY Pumpkin Topiaries for the front of the house, plus used some awesome Halloween lights from Lowe's to literally light up the night! Let's see how easy it was to do….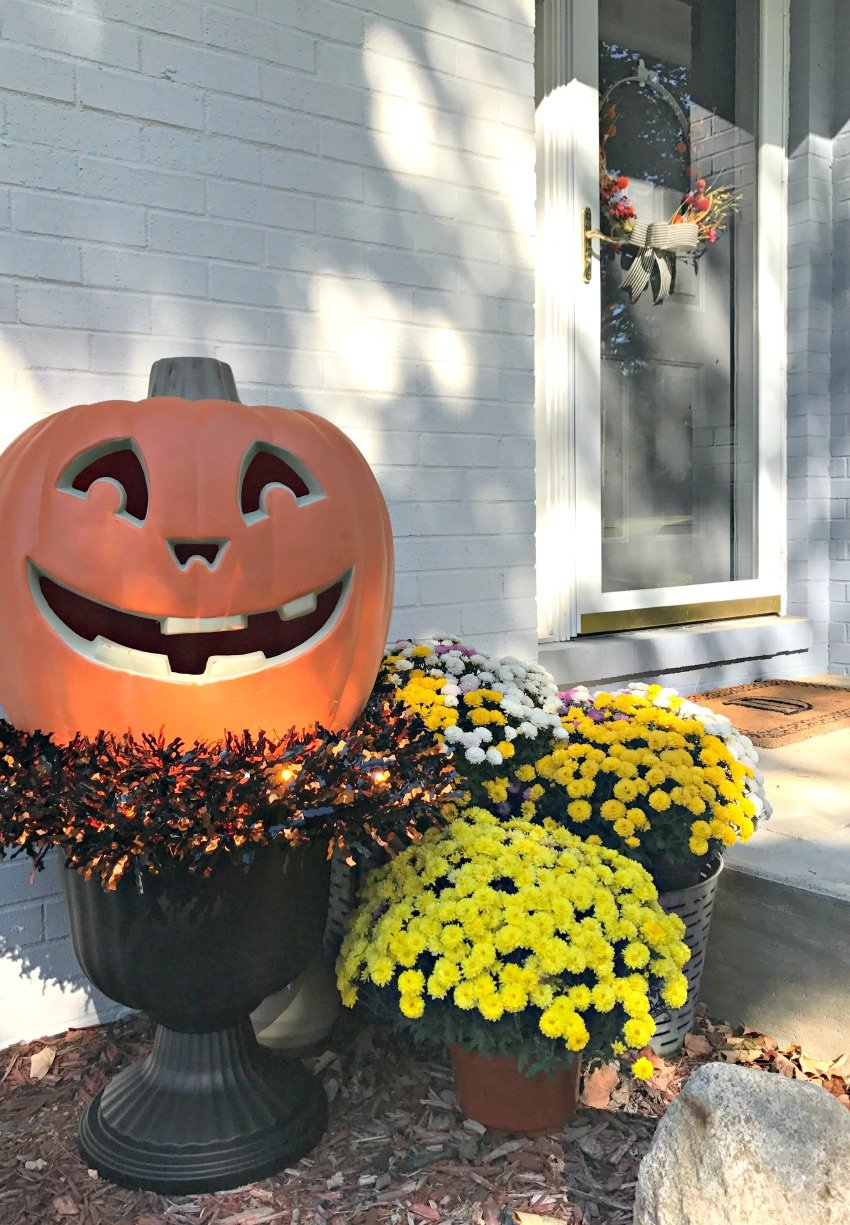 Lowe's offers great values on the latest in décor trends for Harvest and spookiest ideas to deck out your home for Halloween this Fall
I made cute Pumpkin Topiaries using inexpensive plastic urn planters from the garden department, a cute wreath from the Halloween section at Lowe's and then a talking/light up pumpkin from the Halloween department, as well. Click on the links in the photo above to get the products directly.
Here's what you do…
Place your wreath around the bottom of the urn planter and place a large rock or a few heavy bricks in the bottom of the planter to keep it upright.
Then…wait for it…place your awesome pumpkin on top. And voila! Easy peasy DIY Pumpkin Topiary!
It's fun and sparkly and festive during the day…
And at night it lights up and even talks if you want it to…
I love that it looks cool day and night and literally is SO EASY TO MAKE! We paired our pumpkin topiaries with lights on the house to get a really cool Halloween display!
Over the garage we have a fun Happy Halloween projector light! We see cars slowing down to check out our display each evening. And on the front of the house we used two more projectors for a chilling effect…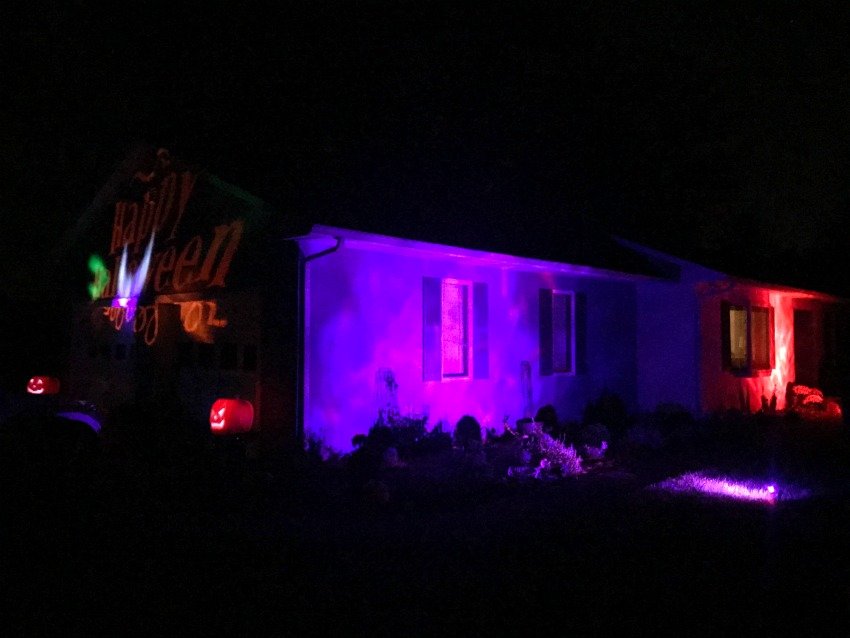 *click on image to get direct product links*
You can amp up your home's Halloween style and spooky spirit this Halloween by heading to Lowe's this week and getting everything you need from Fall Harvest Decor, to Halloween displays and more! My kids  had a BLAST walking through and picking out stuff for our house with me.
After Halloween is over, you can improve your curb appeal and create a welcoming atmosphere for guests in style all throughout the holiday season. So be sure to check out the cute things they have for all occasions!
I wish you all a SPOOKTACULAR Halloween!
Pin it for later…