Halloween is coming up and the challenge we find each year is trying to get out trick or treating with our son, but still get back in time to hand some candy out. So I thought maybe I'd come up with a little sign or something to put on our porch with a basket of candy. Using a cute Pumpkin frame from Cut It Out Frames I created this simple Black and White Pumpkin Frame…also using some fun Hazel and Ruby Mask Stencils!
The whole project is pretty simple.
Here's what you need:
Pumpkin Frame from Cut It Out
White Paint
Black Paint
Paint Brushes
Black Glitter (Martha Stewart is what I used)
Glue
Orange Sharpie
1. Paint your frame white and let dry thoroughly.
2. Apply the Hazel and Ruby Confetti Stencil Mask to the frame randomly and press down securely.
3. Paint a layer or two of black paint over the top (not the sides) and let dry.
4. Trace the largest circles with glue and add glitter to the wet glue.
5. Once dry, I used the Hazel and Ruby Chalk Art Alpha Stencil Mask and spelled out "trick or treat!" and then traced it with the orange sharpie.
6. I removed the stencils once it was traced and colored in the middle lines.
I figured I could add a photo to the frame once I had one of both my kids, but until then I'll go with "trick or treat!"
The whole thing was very simple to make and is fun and whimsical. And you have the option to color or paint it whatever works best in your house! You could even make it a Thanksgiving themed pumpkin frame!!
Hope you enjoyed! And if you'd like to check out eight other Spooktacular Black and White projects check these out from my friends!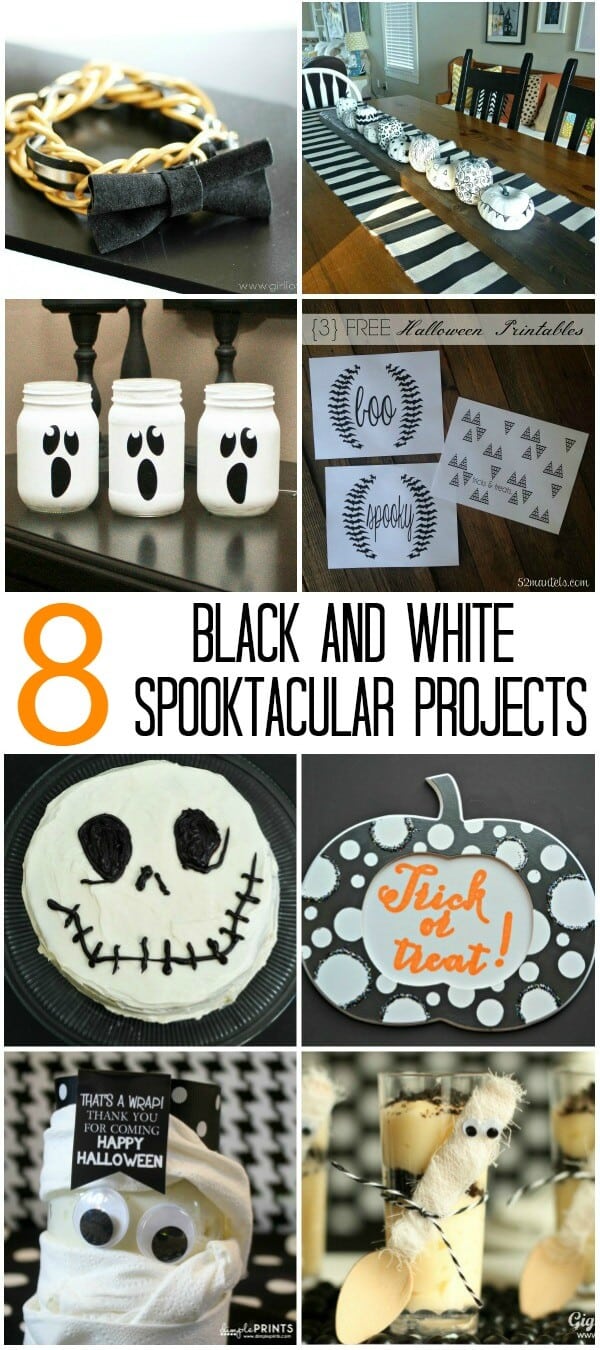 Girl Loves Glam | The Happy Housie
That's What {Che} Said…  |  52 Mantels
Bombshell Bling  |  The Cards We Drew
Dimple Prints  |  Giggles Galore