This is a Sponsored post written by me on behalf of Gro-ables for SocialSpark. All opinions are 100% mine.
Truth be told. I'm a terrible gardener. There are a lot of things I consider myself good at, but maintaining a garden isn't one of them. Try as I might, my thumb is as black as they come and I can't ever seem to get it right. I have coworkers who grow amazing vegetables and I'm often envious that I can't seem to get the hang of it, as well. So I was really excited when I found out that Scott's created new Gro-ables to help black thumbed folks like me get a fresh start and chance at gardening!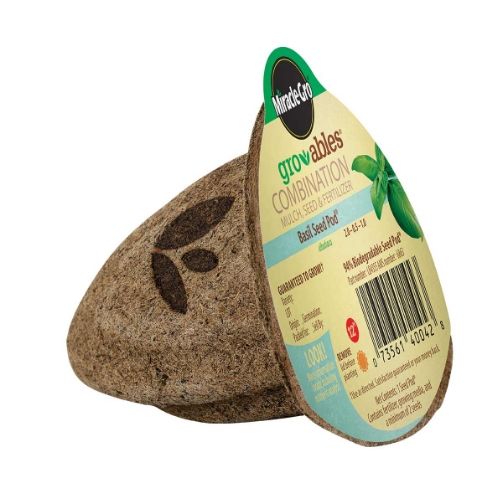 Gro-ables are a new Miracle-Gro that are easy to use for people that aren't so great or are new at gardening. They are GUARANTEED to grow when used as directed and they are the perfect way to try something new and grow for the first time. Gro-ables take the guess work out of gardening and simplifies the whole process so it's not hard or overwhelming to the newbie grower.
You can grow your own herbs like Basil or Cilantro…
Or try your hand at growing some veggies like tomatoes or lettuce. And the best part is that they are affordable at $1.29-$1.49 depending on where you live.
I'm trying out the Cilantro Seed Pod, the Tomato Seed Pod, and the Sweet Pepper Seed Pod and I hope to make my own homemade salsa recipe using all three. This Homemade Salsa Recipe from No. 2 Pencil Blog is what I plan to make once everything is grown! There's NOTHING better than Homemade Salsa, but I plan to put my own twist on her recipe.
To learn more about Gro-ables you can check out this video that gives you more information about the process!
Tell me, what do YOU like to grow in the spring/summer? Are you the anti-green thumb like me?!